32. 1239 Cotillion Drive, Murfreesboro
About the Author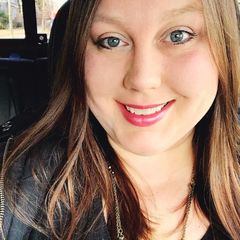 Stephanie Miller is a Nashville native with an extensive background in the local real estate industry and is excited to use that experience to help you achieve your homeownership and investment goals!
With family deeply rooted in the Nashville area since the early 1800's and entrepreneurship ingrained in her by generations of small business owners, home builders, restauranteurs, and pioneers in their industries, it should come as no surprise that she truly loves her hometown and the opportunity to serve the residents of Middle Tennessee while continuing a tradition of entrepreneurship through a family business.
She has over two decades of experience working for some of Nashville's top real estate teams, effectively marketing thousands of homes in every price point and creating systems to streamline the real estate process. She has gained invaluable knowledge and insight along the way and her favorite opportunity thus far is working alongside her dad, Ron Rice, combining their experience to serve all of their family, friends, and clients together.
Stephanie lives in Wilson County with her husband Jason, two sons who are both very active in Scouts, and two rescue dogs.
Service
2012 - 2013 McFarlin Pointe HOA Board Officer
2013 - 2017 Rutherford County Schools Outreach Volunteer
2015 - 2016 Nolensville Cub Scout Pack 297 Committee Member
2017 - 2021 Lebanon Cub Scout Pack 643 Committee Member
2022 - present Scouts BSA Troop 2535 Committee Chair
Memberships & Certifications
National Association of REALTORS®
Tennessee REALTORS®
Greater Nashville REALTORS®
At Home with Diversity®

This site uses Akismet to reduce spam. Learn how your comment data is processed.