When potential buyers view your home, you want them to notice the home's most desirable features and to actually experience what it would be like to live there. Obviously, if they are impressed when they enter your home, they will be more likely to make an offer.
Before listing your property, clean, clean and clean some more. A home that does not look and smell clean will usually turn off prospective buyers. In addition to thoroughly cleaning your house, clean out your house by selling or donating items you do not plan to take with you when you move. We will provide you with recommendations to accentuate the positive features of your property and detailed suggestions of any repairs or updates that would help sell your house more quickly and potentially for more money.  With our home staging experience, we can also give you tips to stage your home so it looks as spacious as possible and that the use of space is clearly defined. During this time when you are preparing your property for the market, we can place a "Coming Soon" sign in the yard to start building interest.
When hosting an open house, you will have advanced notice of the date and have time to prepare your home. We will take care of scheduling, planning and hosting the open house. Private showings throughout the listing period are likely to be scheduled with less notice. Although we will encourage you to be as flexible as possible with showings, we can discuss any specific needs you have, and we will always promptly notify you of scheduled showings. We advise our clients to keep a short checklist handy for quickly preparing for last-minute showings. During both open houses and showings, it is best if the seller is not present, as buyers are typically more comfortable when they can talk freely with their family members or agent while touring the property.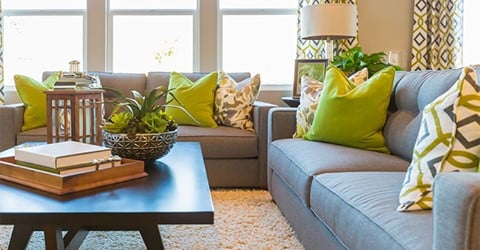 In addition to cleaning and organizing your home, you can also prepare for open houses or other showings by:
Being attentive to curb appeal by keeping the lawn work fresh and the sidewalk clear, placing some fresh flowers on the porch, and turning off any automatic sprinklers
Neutralizing your home, as much as possible, by removing any personal photographs and other personal mementos, so the buyers can imagine themselves living there and feel less like they're in someone else's home
Turning on all lamps and overhead lights, and opening the blinds and curtains to let the natural light in (unless there is an unpleasant view)
Making the beds
Removing any pet odors or other unpleasant smells (Tip: Avoid scented sprays, as they are often too obvious and offensive.)
Removing your pets, if possible
Taking out the trash on your way out
In order to have more successful showings, we can provide you with more comprehensive checklists for preparing to list and show your home. While this process can be inconvenient at times, we will strive to minimize the disruptions and be respectful of any special requests you may have.
Want to learn how you can get top dollar for your home? Contact us anytime to request a free in-home consultation.