Selecting a Personal Real Estate Consultant
---
There are many factors that determine how much you will get for your property and how quickly it will sell, such as the trends of the local real estate market, the location of the property, and the condition of the property. Perhaps one of the most important factors, however, is your listing agent.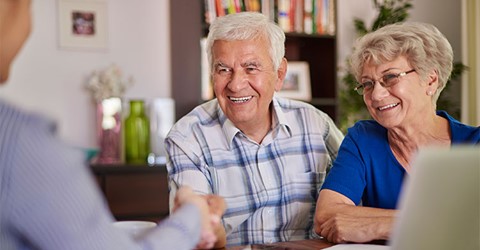 As your personal real estate consultants, we promise to:
Listen attentively to your needs and goals and work diligently to meet them throughout the selling process
Advise you regarding the pricing strategy to bring you the highest possible price for your property, considering location and condition of the property and the local market at the time, without discouraging buyers
Suggest ways to prepare your home for listing, showings and/or open houses to best impress prospective buyers
Prepare a strategy to aggressively promote your property to qualified buyers, using professional photography, printed materials, online marketing and our network of friends, clients, vendors and the entire real estate community
Schedule and promptly notify you of any showings and open houses, avoiding disruption to your household when possible
Immediately forward to you and discuss with you any offers received and effectively negotiate the terms on your behalf, getting you the highest price and best terms
Protect your best interests, from the time you decide to sell until we reach the closing table, and beyond
Partner with you to ensure that the process, from start to finish, is as smooth, painless and stress free as possible
As your personal real estate consultants, we offer you:
A comparative market analysis reflecting highest selling price to expect, without discouraging potential buyers
The benefit of our home staging knowledge, so that your property is staged in a way that most excites prospective buyers
Recommendations for experienced contractors, movers and other professionals to best assist you during your home selling experience
The advantage of our in-house realtor network of over 900 agents and their buyers
With absolutely no strings attached, we will be glad to come to your home, at your convenience, and answer your questions about the selling process, summarize our marketing strategy, and help you determine the selling price and timing. You'll learn how we work and how we attend to our clients' needs, and you can determine then if we're a good fit.
Want to know more? Contact us today to request a free in-home appointment.