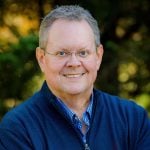 Ron Rice
Co-Founder • Real Estate Consultant
A little about me...
My wife and I live in Donelson, where we both were raised and graduated from high school (DCA Classes of 1983 and 1984). Our current home is on the Cumberland River, very close to my childhood home and the former homes of both my McDonald and Rice grandparents.

Our daughter and son are grown now, and our daughter, Stephanie Miller, is my real estate partner. She lives in Lebanon with her husband and their two children. While Stephanie and I specialize in the areas of Downtown Nashville, Donelson, Hermitage, Old Hickory, Mt. Juliet and Lebanon, we have and do serve clients all over Middle Tennessee.

As a Nashville native, I've spent a lifetime watching our city evolve, and I am enthusiastic about showcasing it to others and serving their real estate needs.

Services
1997 — 2000 Fleetwood HOA Board Officer
2013 — 2016 Rhythm at Music Row HOA Board Officer
2017 Greater Nashville Realtors: Housing Opportunities & Affordability Committee
2017 — 2018 St. Martin Square HOA Board Officer
2017 — 2019 Brentwood Photography Group Board
2018 — 2019 Senior Ride Nashville
Memberships
National Association of REALTORS®
Tennessee Association of REALTORS®
Greater Nashville Association of REALTORS®
Our clients are awesome...
"Stephanie and Ron have been amazing to work with. They made our dreams come to life and communicated kindly and effectively every step of the way. They were prepared to answer every question we had with patience and understanding, making our first home-buying experience as painless as possible. Whet
…
Read More
her you are buying or selling, we 100% recommend this amazing team!"
Read Less
"From start to finish Ron & Stephanie with Living Local Nashville supported me with everything I needed to buy a home for my family. They took the stress and worry out of the entire process. If you are looking for detail oriented, professional and a team that goes the extra mile, then Living Local Na
…
Read More
shville is the people to see. Thank you for turning a house into a home for our family."
Read Less
"Ron and Stephanie handled the sale of my home and it couldn't have gone more smoothly. From recommending vendors to make small repairs around the house to consulting with me about the asking price and right through the staging of the home and negotiating offers with potential buyers, I could not be
…
Read More
happier with the outcome. Ron is a savvy realtor whose guidance resulted in multiple offers for my home, all of them over the asking price and right in line with the highest appraisals in my neighborhood. The closing took all of 15 minutes and was actually an enjoyable process. I never felt rushed or pushed — Ron worked with me according to my own timeline. When my schedule got busy and preparations for selling the home slowed to a crawl, Ron never expressed frustration; rather, he said repeatedly, "I understand. I'm right here when you're ready to get rolling again." He has a wealth of knowledge about all aspects of the home selling process: vendors — from small home repairs to window cleaners to roofing specialists; ways to photograph the home so it looks magnificent; descriptions of the home that would make anyone want to purchase it, and excellent relationships with title companies that ensure everything comes off without a hitch. He also has an encyclopedic knowledge of Nashville, its neighborhoods, history and all the nooks and crannies where you might find an interesting home for sale or there's a good deal to be had. In a few weeks, he will be handling my purchase of a new home in Spring Hill, and just after that, the sale of my fiancée's home. I'm not the least bit worried about how these transactions will go. For the first time I feel like I have a realtor I can trust and who makes decisions based on what's best for ME."
Read Less
"Ron never rushed us while we were getting our house ready to sell and always there to answer our many questions. We could not have asked for better realtor and can't imagine going through this selling process with anyone else! They were a blessing to us in so many ways."
"Good people skills, laid back, down to earth client first attitude. Well informed about our fair city. I was very impressed with Ron and Stephanie's work."
"Just closed on my house today! Couldn't have done it without Ron Rice, this man goes way above and beyond to get the job done. If you are selling or buying Ron is your go to guy, give him a call and he will take care of your needs!"
"Ron listed my daughters property after talking to us about the price we should offer. In less than 12 hours had 3 offers!! We couldn't have done this without him helping with the staging and extra work meeting us at our property and on our time. He is very knowledgeable about the industry and has an
…
Read More
swers for all your problems you run into. He knew what to ask and when! I have given his name to 2 other people and will continue to refer others!!"
Read Less
"I don't even know where to begin. Ron was the best realtor. We used him to sell our home and help us find our new home. My husband and I enjoyed having him on our side through this process. Ron is the reason we sit on our porch at night and feel so blessed. He helped make us the happiest family that
…
Read More
loves to come home every night. Dreams really did come true thanks to him."
Read Less
"I just had to sell a property with Ron in a difficult situation. Ron was INCREDIBLE! He was on top of EVERYTHING! He kept me updated through the whole process, step by step! He was respectful and made sure I was taken care of at the time of the closing! This guy knows what's he's doing! I was so imp
…
Read More
ressed with his professionalism and the "treats you like family" feel about him!"
Read Less
"From our very first meeting with Ron, we knew he'd be a good fit for us. He listened to what was important to us and delivered with each and every home that we looked at. Ron always put our best interests first and never attempted to "sell" us anything. Without a doubt, he helped us find our dream
…
Read More
home. It was an enjoyable journey and we are grateful to have had Ron guide us through the entire process. Ron is more than just a realtor. He has quickly become a trusted friend and will forever be considered family."
Read Less