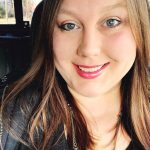 Stephanie Miller
Co-founder • Real Estate Consultant
A little about me...
Stephanie Miller is a Nashville native with an extensive background in the local real estate industry and is excited to use that experience to help you achieve your homeownership and investment goals!
With family deeply rooted in the Nashville area since the early 1800's and entrepreneurship ingrained in her by generations of small business owners, home builders, restauranteurs, and pioneers in their industries, it should come as no surprise that she truly loves her hometown and the opportunity to serve the residents of Middle Tennessee while continuing a tradition of entrepreneurship through a family business.
She has over two decades of experience working for some of Nashville's top real estate teams, effectively marketing thousands of homes in every price point and creating systems to streamline the real estate process. She has gained invaluable knowledge and insight along the way and her favorite opportunity thus far is working alongside her dad, Ron Rice, combining their experience to serve all of their family, friends, and clients together.
Stephanie lives in Wilson County with her husband Jason, two sons who are both very active in Scouts, and two rescue dogs.
Service
2012 - 2013 McFarlin Pointe HOA Board Officer
2013 - 2017 Rutherford County Schools Outreach Volunteer
2015 - 2016 Nolensville Cub Scout Pack 297 Committee Member
2017 - 2021 Lebanon Cub Scout Pack 643 Committee Member
2022 - present Scouts BSA Troop 2535 Committee Chair
Memberships & Certifications
National Association of REALTORS®
Tennessee REALTORS®
Greater Nashville REALTORS®
At Home with Diversity®

Our clients are awesome...
"Stephanie and Ron have been amazing to work with. They made our dreams come to life and communicated kindly and effectively every step of the way. They were prepared to answer every question we had with patience and understanding, making our first home-buying experience as painless as possible. Whether you are buying or selling, we 100% recommend this amazing team!"
"From start to finish Ron & Stephanie with Living Local Nashville supported me with everything I needed to buy a home for my family. They took the stress and worry out of the entire process. If you are looking for detail oriented, professional and a team that goes the extra mile, then Living Local Nashville is the people to see. Thank you for turning a house into a home for our family."
"Ron and Stephanie handled the sale of my home and it couldn't have gone more smoothly. From recommending vendors to make small repairs around the house to consulting with me about the asking price and right through the staging of the home and negotiating offers with potential buyers, I could not be happier with the outcome. Ron is a savvy realtor whose guidance resulted in multiple offers for my home, all of them over the asking price and right in line with the highest appraisals in my neighborhood. The c
…
Read More
losing took all of 15 minutes and was actually an enjoyable process. I never felt rushed or pushed — Ron worked with me according to my own timeline. When my schedule got busy and preparations for selling the home slowed to a crawl, Ron never expressed frustration; rather, he said repeatedly, "I understand. I'm right here when you're ready to get rolling again." He has a wealth of knowledge about all aspects of the home selling process: vendors — from small home repairs to window cleaners to roofing specialists; ways to photograph the home so it looks magnificent; descriptions of the home that would make anyone want to purchase it, and excellent relationships with title companies that ensure everything comes off without a hitch. He also has an encyclopedic knowledge of Nashville, its neighborhoods, history and all the nooks and crannies where you might find an interesting home for sale or there's a good deal to be had. In a few weeks, he will be handling my purchase of a new home in Spring Hill, and just after that, the sale of my fiancée's home. I'm not the least bit worried about how these transactions will go. For the first time I feel like I have a realtor I can trust and who makes decisions based on what's best for ME."
Read Less
"Stephanie was so kind and always positive! It was a pleasure working with her. She always responded quickly and thoroughly. On her walk through, her ideas, recommendations and encouragement gave us a real excitement for the process."
"Stephanie knows the ins and outs of every aspect of real estate and she is going to be an amazing realtor! Her attention to detail and the care she takes to provide amazing service is second to none! Stephanie was such a huge help to my family when we were searching for our dream home a few years ago and I'm so excited that she's taking this next step!!"
"Good people skills, laid back, down to earth client first attitude. Well informed about our fair city. I was very impressed with Ron and Stephanie's work."
"I was lucky enough to be referred to Ron and his daughter Stephanie. They were so great to work with and went above and beyond to make sure I had everything I needed to make the daunting task of home buying easier. I would recommend this team to anyone, and can't wait to buy my next home with them by my side."
"Stephanie went above and beyond to help me find a home. She was very responsive and listened to my needs as a buyer. She was always one step ahead in finding me the perfect home. It seemed like we drove all over Middle Tennessee to find me a home. She was able to answer all my questions and if there wasn't a question she knew then she took the time to find that answer for me. Finding a home is a very emotional process but she was there to lift me back up at times when I feeling defeated by the process. No
…
Read More
t only is she a great realtor she is also a great friend! You can't go wrong by choosing her as your realtor! Thank you Stephanie for everything!"
Read Less
"From start to finish, working with Ron and Stephanie exceeded all of my expectations! They know the local market inside and out and they simplified the daunting task of selling my parents' home. They advised me of what needed to be done to prepare the home for showings and even helped with some of the cleaning. They sold the home in less than a week and worked diligently to expedite the process for a quick closing! When reviewing the buyer's offer, every detail was patiently explained so that I felt empow
…
Read More
ered in making an informed decision. They exhibited honesty, professionalism, and kindness and did exactly what they said they would do. I always felt they were looking out for my best interest, and had complete trust in them. I'll refer them to everyone I know!"
Read Less
"Ron and Stephanie were great to work with. I'm a first time home buyer and I feel as though they did a great job helping me through the process and explaining exactly how everything would work. Couldn't have made it any easier."