Does the Loan Fit?
Guest Post by Tim Britt
You've heard the old adage "…if the shoe fits, wear it!" As we kick off 2019 and a new season of home buying and selling, I thought I'd borrow this cliché and apply it to the Mortgage Lending Process. Just like with shoes, there isn't a "one-size-fits-all" home loan program. It's vitally important that homebuyers seek sound advice from a reputable, licensed Loan Officer and understand all of your options for financing your new home purchase. A mortgage typically represents the largest debt that most Americans will incur in their lifetime. A poor decision on a home loan product can end up needlessly costing thousands of dollars over the life of the loan.
This is the first in a 4-part series on how to choose the best home loan program.
Each part of the series will discuss a different category of mortgage loans. When consulting my clients, I find it easier to start by finding the category that may work best for them, and then choose a program within that category that best meets their needs. This month – we'll talk in generalities about each category and some of their features and benefits. Each month afterward, we'll dive deep into each category and discuss the details of the programs within each category.
Mortgage Loans can easily be broken down into 3 broad
categories: Traditional, Affordable, and
Specialty.
Traditional Mortgages
Traditional Mortgages are loan programs that typically appeal to borrowers with established credit, with loans that offer fixed and adjustable rates and terms. The potential clients for Traditional Mortgages are those who can afford relatively larger down payments (> 5%) and have higher credit scores (FICO > 700). The overall benefits include allowing a borrower to choose from a variety of options, from short-term ARMs (Adjustable-Rate Mortgages) to 30-year fixed rates and just about anything in between. Interest rates and overall loan costs are often lower, (although not universally).
Affordable Mortgages
Affordable Mortgages
are loan programs backed by government agencies or specially designed by Fannie
Mae and Freddie Mac to be affordable
in a variety of different ways. These programs help borrowers realize their
homeownership dreams through a variety of products with lower down payment
options, lower loan costs, as well as lower credit thresholds (in some cases). These also include Down-Payment Assistance
and Grant Programs offered by banks through the Community Reinvestment
Act.
Potential clients for Affordable Mortgages include those with
moderate and lower income levels, as well as first-time buyers who may have
lower down payment ability, as well as those who may have had past credit
challenges. The main goal of these
programs is to make overall home ownership more affordable, both at purchase
and over the life of the loan. Borrowers
who would otherwise qualify for a Traditional Loan Product, but are purchasing
properties located in lower income communities may also qualify for one of
these programs. These typically require
lower down payments, allow for flexible down payment sources, and may include forgivable
grants and/or secondary financing at low rates.
Specialty Mortgages
Specialty Mortgages: These products provide financing to clients with very specific needs that may fall outside the purview of a traditional or affordable mortgage program. They also provide financing options for those in specific professions (e.g. 0%-down programs for Medical Doctors). Potential clients are those who want to construct a home or purchase a lot for future construction, individuals with current or prior military service, or professionals such as doctors and teachers. These products provide funding for unique situations and often have lower down-payment and flexible financing options.
So – where do you start?
It's best to remember that mortgage qualification is determined by the CIA Analysis (not the spy agency!) Look at your Credit, Income, and Assets. Your FICO Credit Score, Gross Monthly Income (relative to your credit debt load), and Cash Assets available for the transaction will help you decide which category to begin your research in. After that – give me a call and I'll be happy to sit down with you to help you find the program(s) that may best fit your specific needs! Remember – one size of Mortgage Loan does not fit every situation!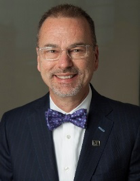 Tim Britt is a Senior Mortgage Loan Officer (NMLS 1369718) with Fifth Third Bank in Franklin, TN. He can be reached at 615-415-8887 or [email protected]. The statements or opinions expressed are Tim's own and do not necessarily represent those of Fifth Third Bank.
window.dojoRequire(["mojo/signup-forms/Loader"], function(L) { L.start({"baseUrl":"mc.us13.list-manage.com","uuid":"b3560441a030ec3ce9b8bfb77″,"lid":"4f35c52094″,"uniqueMethods":true}) })