With the population rising, home prices soaring, and traffic increasing daily in Nashville's urban core, it's easy to guess why so many home buyers are migrating to outlying communities such as Donelson, Hermitage, and Mt. Juliet.
A few years ago, most people could reasonably expect to live within 15-20 minutes of their jobs, but this is becoming increasingly difficult to find. People are now looking for affordable homes and a sense of community within an hour of their job. For many, this can be found just east of Nashville along the I-40 corridor in communities such as Donelson (6.7 mi. to downtown), Hermitage (9.5 mi.), Mt. Juliet (16.9 mi.), and Lebanon (29 mi.).
Besides for its well-known hip factor, residents of Donelson and nearby communities cherish the close proximity to beautiful waterfronts and public parks, the abundance of shopping and dining options, the affordability of homes in both new and established communities, and the availability of public transportation by train. Read ahead as we break down what sets these communities apart from other suburbs in Middle Tennessee.
Public Transit
The Music City Star commuter train makes its route between Nashville and Lebanon several times daily Monday through Friday, with an extended schedule on Friday nights for those wishing to enjoy Nashville's nightlife. The train is an excellent alternative to spending hours in traffic, not to mention it's also more environmentally conscious than driving and more economical than using a ride-sharing service.
The train has attracted so many passengers that there has been talk of a transit-oriented development in Donelson, and a new train station will be opening next month in the new Hamilton Springs development in Lebanon, a mix of single residential homes, apartments, and commercial space. Click here to learn more about the new Hamilton Springs Station or about riding the train in general.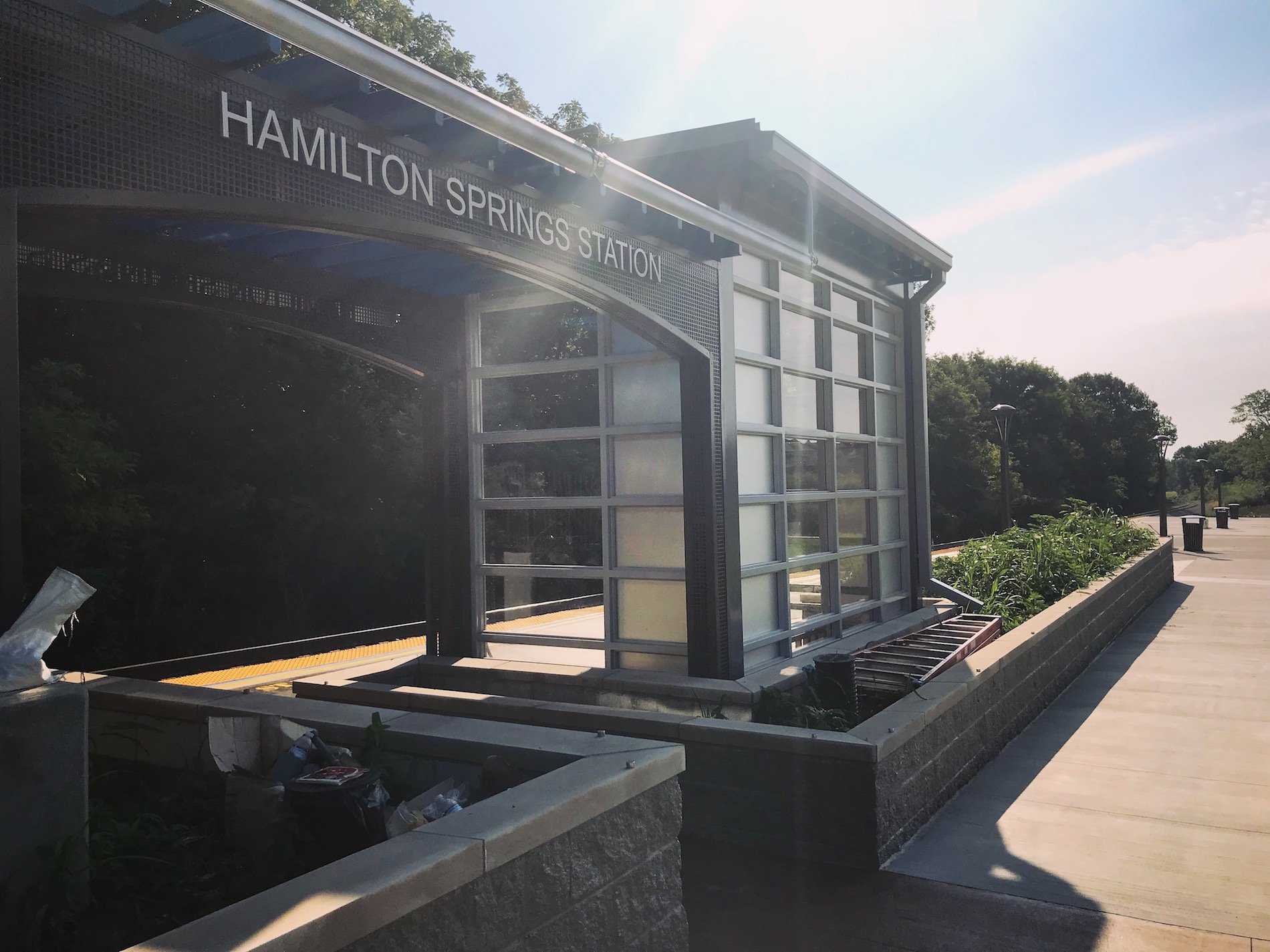 Public Parks and Waterfronts
If you aren't familiar with public parks throughout Middle Tennessee, the first thing you should know is we have fantastic greenway systems! Tennessee has 974 paved and unpaved trails for walking, running, biking, hiking, and horseback riding. In fact, a couple of our favorite greenways are right down the street from where we live and work – Shelby Bottoms Greenway and Stones River Greenway, which connect Shelby Bottoms Park in East Nashville to Two Rivers Park in Donelson at the Cumberland River Pedestrian Bridge and continue on over to Percy Priest Lake in Hermitage.
A continuous 26-mile route called Music City Bikeway also stretches from western Davidson County to Percy Priest Lake utilizing a combination of greenways (including Shelby Bottoms and Stones River), park roads, and bike lanes. A free to use bike-share program is offered through Nashville GreenBikes, which can be found in Nashville and various greenways. Nashville B-cycle also offers bikes for a nominal fee and has a station conveniently located in Two Rivers Park.
As the Cumberland River winds East, Old Hickory Lake is formed by the Old Hickory Lock and Dam almost directly north of Percy Priest Lake, with Hermitage and Mt. Juliet (affectionately known as the "City Between the Lakes") sandwiched in between. If you're looking for lakefront property or want to live near the lake, these are the best areas to consider!
Mt. Juliet's Charlie Daniels Park brings the community together for year-round events and the Mt. Juliet Farmers' Market from May to October (one other thing you should know about Middle TN is that almost every community has a Farmers' Market, also including Donelson, Old Hickory, and Lebanon).
Old Hickory Lake continues to wind through Lebanon, offering plenty of outdoor recreation on land and water. Lebanon is home to Don Fox Park, Cedars of Lebanon State Park, and Boxwell Reservation (the main campsite for Middle Tennessee Boy Scouts), with rumors of a possible new park coming soon to Hamilton Springs.
Whether you dream of living in a lakefront home and waking up to sunrise reflections over the water every day or just want plenty of recreational opportunities, walkability, or bikeways, you'll find it all just east of Nashville.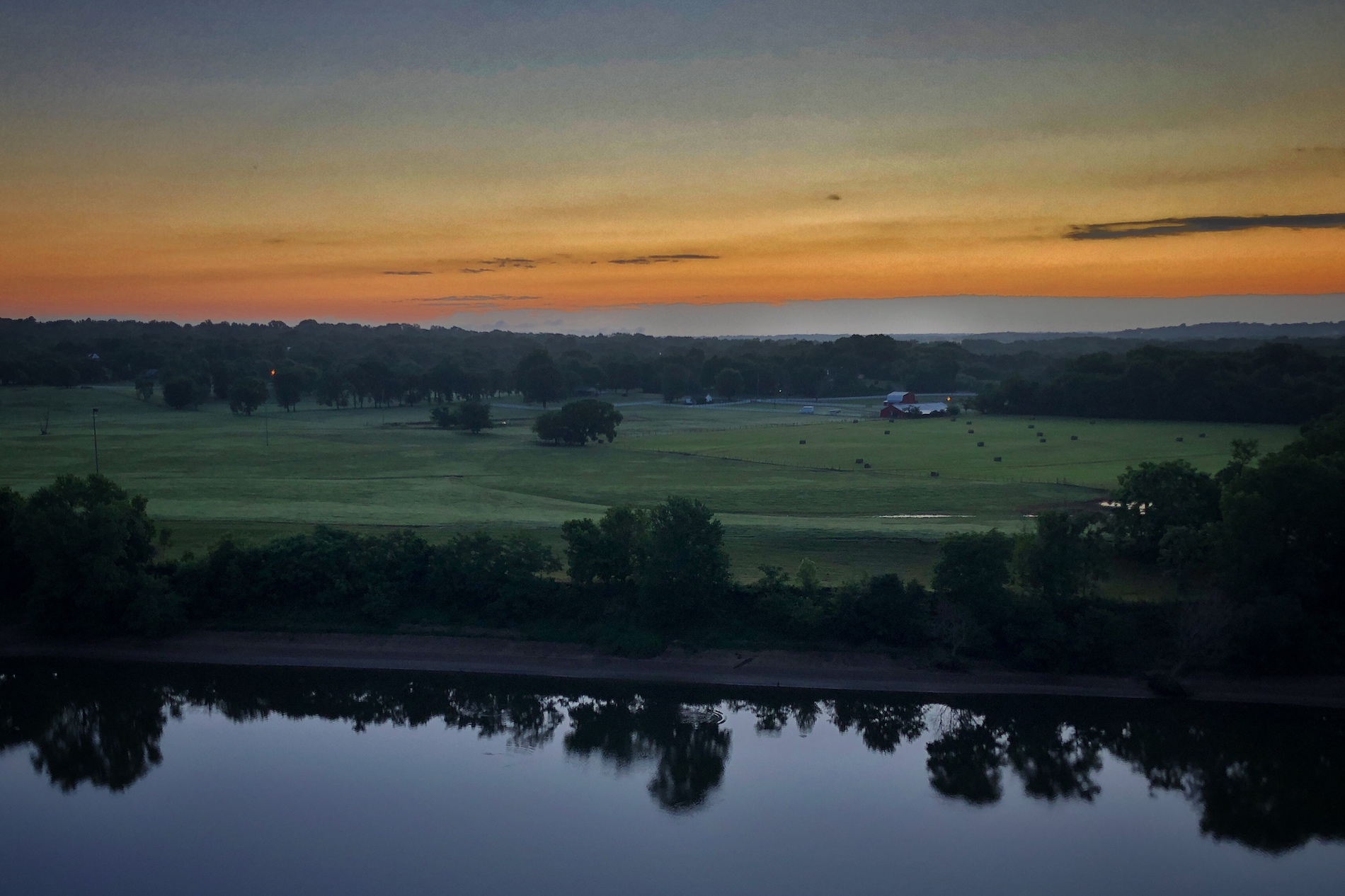 Restaurants and Shopping
Whether you're looking for a one of a kind gift item or easy access to groceries and farmers' markets, there's no shortage of any kind of shopping or dining on the east side. New businesses are popping up constantly so this guide is just to get you started!
East Nashville
Shopping: Shoppes on Fatherland (Abode Mercantile, Baxter Bailey & Co., Gift Horse, Pom Pom, Project 615), Apple & Oak, Cumberland Hardware, Eastside Cycles, Fanny's House of Music, FLWR Shop, Her Book Shop, Nashville Running Company, Pony Show, Wags & Whiskers, Welcome Home
Grocery: The Turnip Truck, Kroger, Bill Martin's Food Store, Porter Road Butcher, Mitchell Delicatessen, Follow Me Cheese, High Garden Tea, Tower Market & Deli, Woodland Wine Merchant
Dining: Butcher and Bee, Five Points Pizza, Batter'd & Fried, Rosepepper Cantina, Bolton's Spicy Chicken & Fish, Mitchell's Deli, Mas Tacos Por Favor, Lockeland Table, Eastland Cafe, Rumours East, Margot Café & Bar, Treehouse, Marché Artisan Foods, The Post East, Jeni's Splendid Ice Cream, Edley's Bar-B-Que, Far East Vietnamese, Two Ten Jack, Tenn Sixteen Food & Drink Co., The Pharmacy Burger Parlor & Beer Garden, Burger Up, The Mainstay, Nicoletto's Pasta Co., The Wild Cow, Graze, Barista Parlor, The Nashville Biscuit House, Yeast Nashville, I Dream of Weenie, Greko Greek Street Food, Cafe Roze, Peninsula, Lyra, Kawai Poké Co., Noble's Kitchen & Beer Hall, The Urban Juicer
Donelson
Shopping: Opry Mills, Target, Southern Honey Workshop, Treasures Consignment, Music Valley Antiques & Marketplace, Mill Creek Mercantile, Caney Fork Outdoors, Rick's Comic City, Ace Hardware
Grocery: Publix, Kroger, Hip Donelson Farmers Market
Dining: Homegrown Taproom & Marketplace, Phat Bites Deli & Bar, McNamara's Irish Pub, Cock of the Walk, Uncle Buds Catfish, Fletcher's Pizza, Darfons, Vittles, Nectar: Urban Cantina, Party Fowl, Burgerim, Los Chilaquiles, Zulema's Taqueria, Mission BBQ, Bavarian Bierhaus, Sindoore – Indian by Nature, Caliber Coffee, Sal's Pizza & Restaurant
Hermitage
Shopping: Rosemary Home, Healthfully Yours, The Game Cave, Kohl's, Ross Dress for Less, Party City, Hobby Lobby, Hallmark, Home Depot, Big Lots, Bed, Bath & Beyond
Dining: Nadeen's Hermitage Haven, First Watch, Papa Turney's BBQ, Gondola House Pizzeria, Café Bosna, Hermitage Steak House, Hermitage House Smorgasbord
Mt. Juliet
Shopping: Providence Marketplace, Attic Trinkets and Treasures, Sister's Whimzy, White Lily Boutique, Moss' Flower Shop, Academy Sports & Outdoors, Lowe's
Grocery: Publix, Kroger, Rice's Country Hams, Houston's Meat and Produce, Breeden's Orchard & Country Store, Circle P General Store, Mt. Juliet Farmers Market
Dining: The Goat, Burgerim, Cori's DogHouse, Martin's BBQ, Taziki's, Juice Bar, Jonathan's, Corner Pub, Catch 22 Gastropub, Sweet Biscuit Co., The Glade Diner, Big Bad Wolf Smokehouse Grill, Carreta, Gourmet Donuts, Lasaters Coffee & Tea, Billy Goat Café
Old Hickory
Shopping: Lawrence & Clarke Cacti Co., Hot Mama Soaps, The Beehive, Basement Marketplace, Rite Aid
Grocery: Piggly Wiggly, Old Hickory Village Farmers Market
Dining: Sam's Sports Grill, Old Hickory Bistro, 5 Agaves, Uncommon Grounds, Candied Rib Company
Lebanon
Shopping: Lebanon Outlet Marketplace, Harper's Books, Wilkie's Outfitters, Iddy & Oscar's, Poppie's Boutique, Eden's Edge Boutique, Square Market, Indigo Market, Sailor J, The Faith Store, 3:Sixteen Boutique, Urban Mills Promos & Boutique, Bloem Kind Boutique, Silver & Sass, Gigi's Jewelry, Corn Crib Health Store, Gibbs Pharmacy, Cedar City RV
Groceries: Publix, Kroger, Al's Foodland, Aldi, Batch & Bushel Farmers Market
Dining: Mo'Cara, J. Clayborn's, Snow White Drive-In, Sunset Restaurant, Sammy B's, Donut Time, Mango's Mexican Restaurant, Guadalajara Taqueria, Taters, Scoopz Italian Ice, Maggie Moo's, NYNY Pizza, Sake Japanese Grill, Split Bean Roasting, Body Kneads, Etc.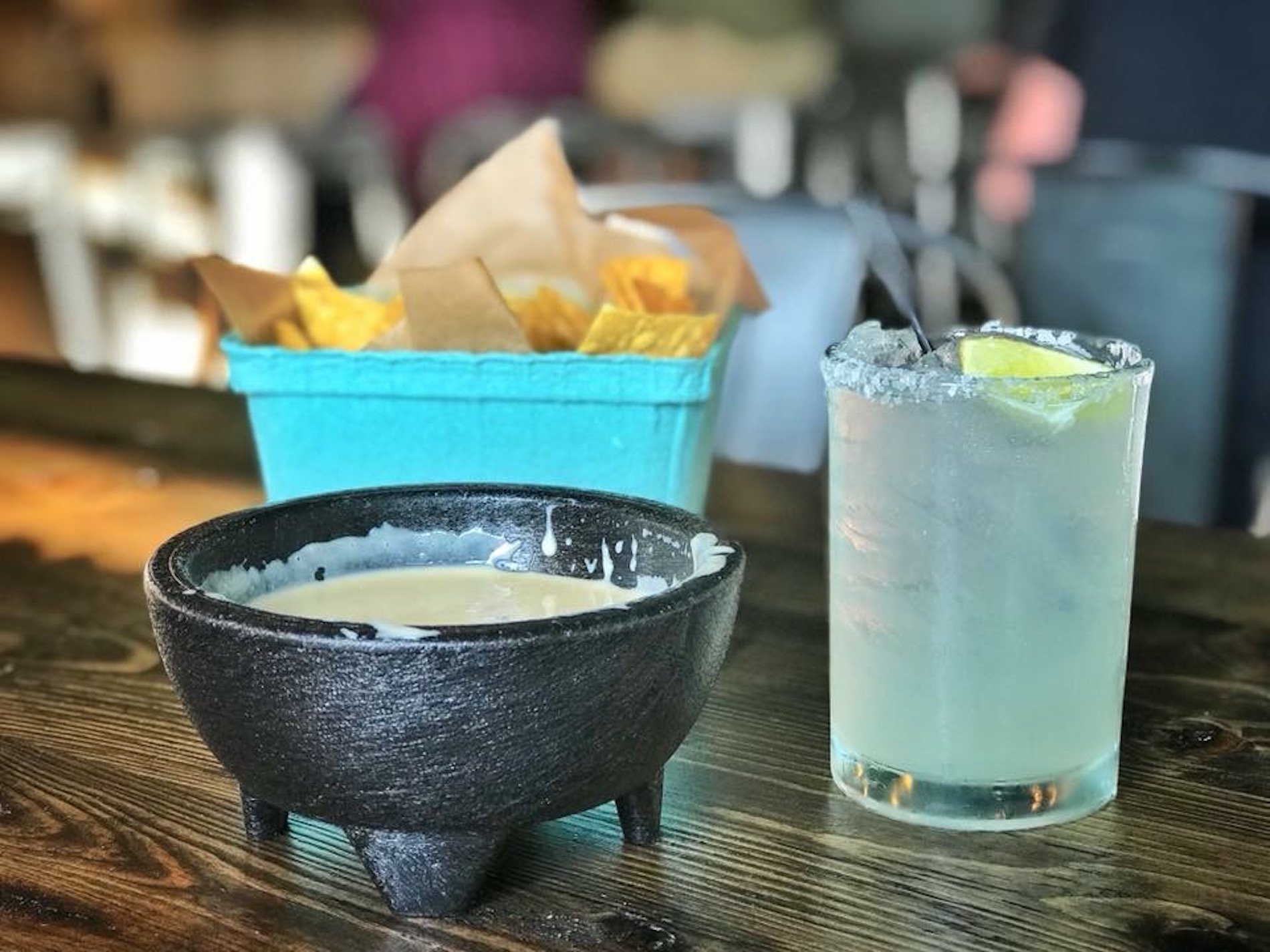 Affordability
Living in the "new Nashville" comes with a hefty price tag. The cost of living in Nashville has greatly outpaced the wage growth, leaving a $30,000 gap between the cost of living ($80,000) and median household income ($50,000).
As you can see below, the cost to live in the core of Nashville's booming real estate market is comparable to that of highly sought-after Williamson County, which had a median sales price of $500,663 for single family homes and $262,700 for condos in the 2nd quarter of 2018. Nashville's most prestigious communities nestled in Belle Meade and Green Hills had median sales prices of $749,000 for single family and $282,500 for condos.
While there are certainly plenty of buyers willing and able to pay the price for what many only dream of, the average home buyer has a much better chance of finding what they're looking for in the other suburbs around Nashville.
2018 2nd Quarter Median Home Sales Prices
Nashville Urban Core: $549,000 single family | $374,000 condo
East Nashville: $369,900 single family | $262,000 condo
Donelson: $250,000 single family | $173,900 condo
Hermitage: $269,013 single family | $225,000 condo
Mt. Juliet: $365,000 single family | $257,000 condo
Old Hickory: $238,750 single family | $229,025 condo
Lebanon: $288,380 single family | $220,263 condo
About Nashville's Father-Daughter Real Estate Team:
Ron Rice and Stephanie Miller are both Nashville natives who grew up around Donelson, Hermitage, and Mt. Juliet and have a lifetime of knowledge about Middle Tennessee. After spending a little over a decade living in other parts of Middle TN, we've both come back to our roots and love being a part of the exciting growth happening on the east side!
Ron now lives in Donelson with his wife, and Stephanie lives with her husband and kids in Lebanon, which makes us readily available to both sellers and buyers anywhere between Nashville and Lebanon.
If you have ANY questions, about real estate or the area in general, we would love to chat! 
Ron can be reached directly by phone at (615) 202-6181 or email at [email protected], Stephanie can be reached directly by phone at (615) 785-6402 or email at [email protected], and our office can be reached at (615) 432-2919. We'd also love to get to know you via Facebook! Shoot Ron a friend request here or Stephanie here and follow us both at facebook.com/LivingLocalNashville.
window.dojoRequire(["mojo/signup-forms/Loader"], function(L) { L.start({"baseUrl":"mc.us13.list-manage.com","uuid":"b3560441a030ec3ce9b8bfb77″,"lid":"4f35c52094″,"uniqueMethods":true}) })