Photographers Sell Affordable Prints to Fight Hunger
The fine art photographers of the Society of Nashville's Artistic Photographers (SNAP) are donating their work to a virtual show to help our community hard-hit by tornadoes, derechos, the pandemic, and lost jobs.
Benefiting Second Harvest Food Bank
All proceeds benefit Second Harvest Food Bank of Middle Tennessee. Second Harvest has seen the demand for food skyrocket while donations are down, and expenses are up. "People need food, but they also need hope," said Wendy Whittemore, the founder of SNAP. "Second Harvest provides both."
The sale consists of 11×14 prints, each selling for $100, by photographers whose work has been shown locally, nationally, and internationally. With minimal incidental costs, every image sold will provide nearly 400 meals. The online gallery is open Now until September 13, 2020.
At the end of the sale, Chromatics will print the photos and mail them to the purchaser. All images will be printed 11″ x 14″. Black and white will be printed on Photo Pearl paper and color will be printed on Lamda paper with a Luster finish — all with Chromatics renowned attention to quality and detail.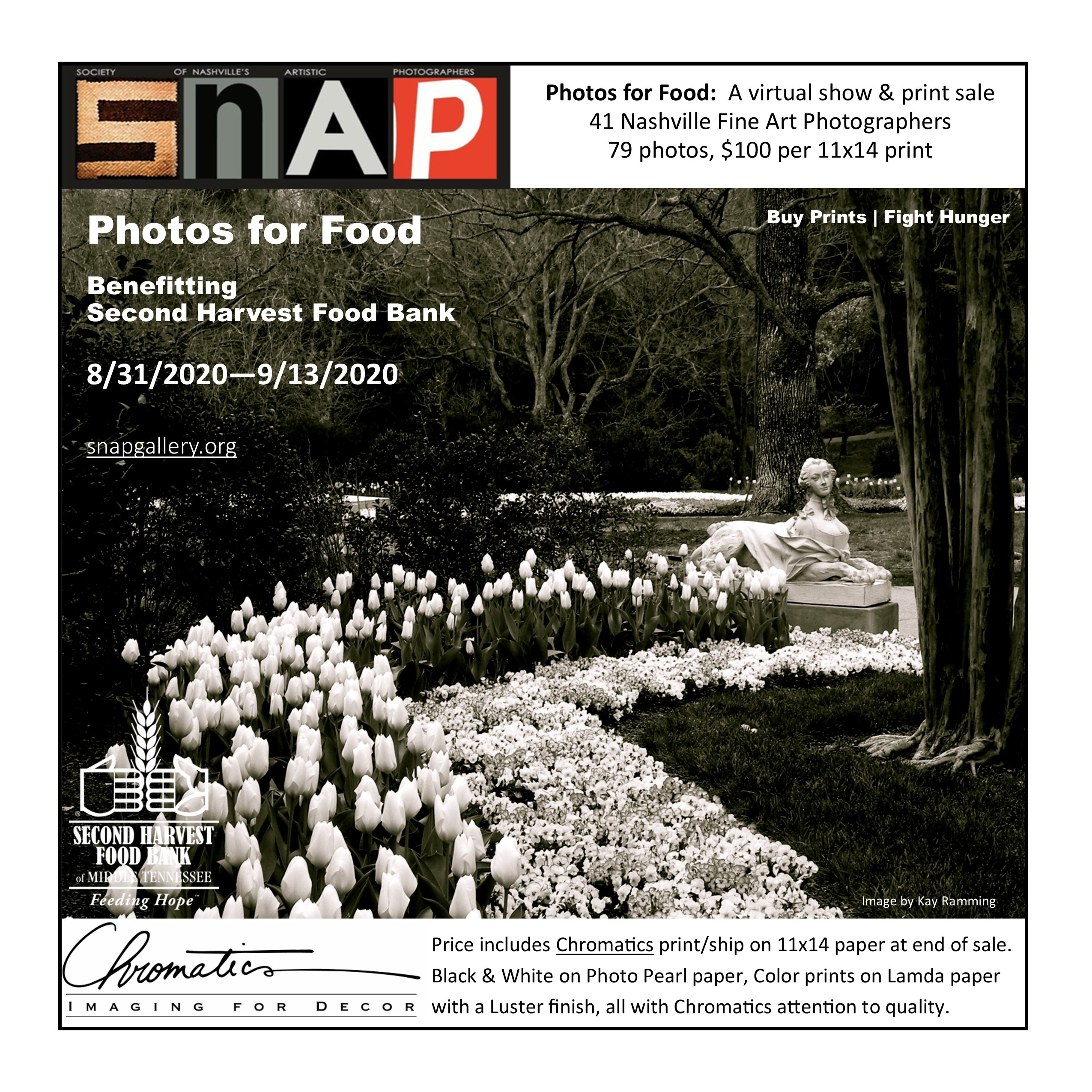 About SNAP
Since 2004, The Society of Nashville's Artistic Photographers (SNAP) has been dedicated to promoting fine art photography in Nashville. They create images that make viewers smile, think, question, or wonder. Members' work has been shown not only in local and regional exhibitions and collections but also in national and international forums as well. Follow SNAP on Instagram or Facebook for more information.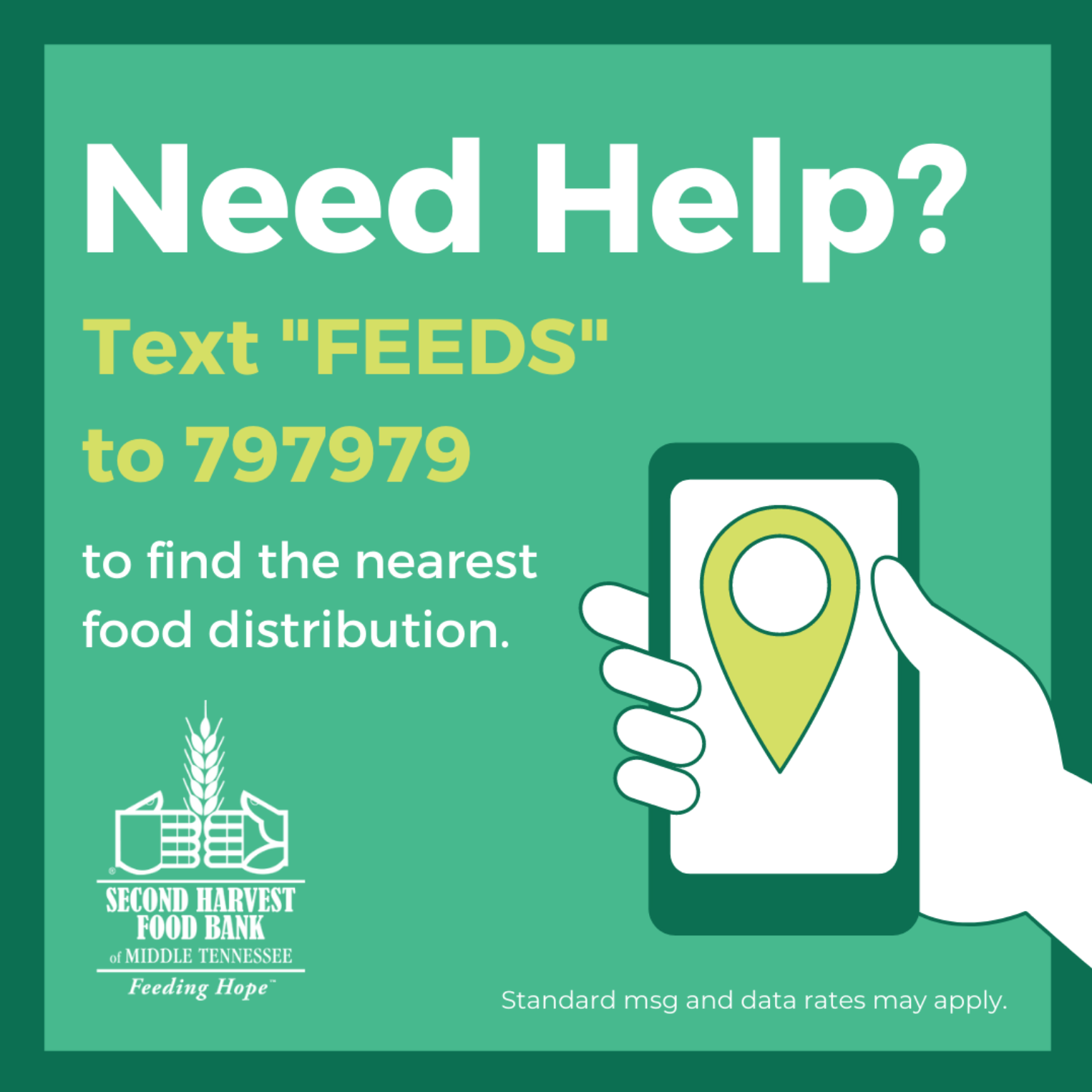 If you or someone you know needs food, Second Harvest Food Bank of Middle Tennessee is here to help! You can now text "FEEDS" to 797979 to find the nearest food distribution to you.