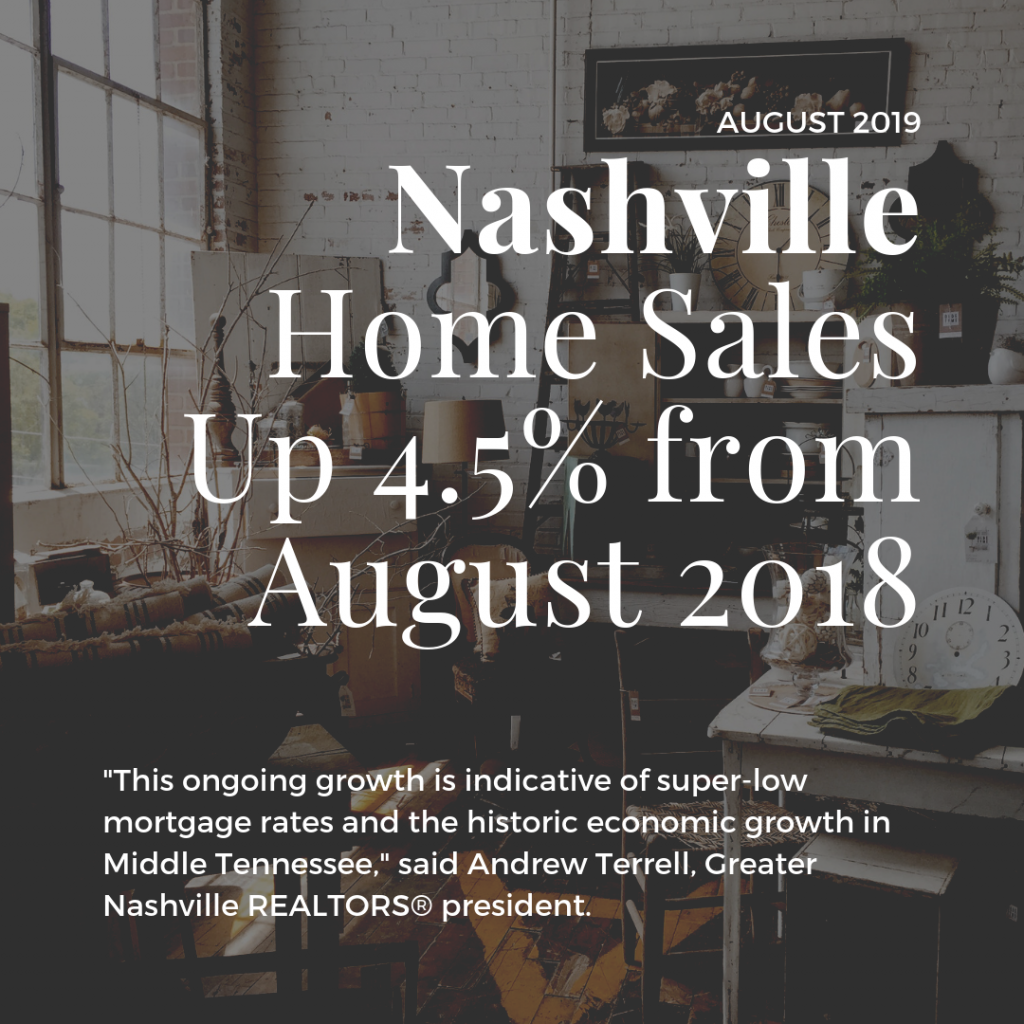 Home sales in Middle Tennessee are up 4.5% for the month of August compared to the same period reported last year.
Compared to 3,961 closings reported in August 2018, there were 4,140 home closings reported in August 2019, according to figures provided by Greater Nashville REALTORS®. The data collected represents 9 Middle Tennessee Counties: Cheatham, Davidson, Dickson, Maury, Robertson, Rutherford, Sumner, Williamson, and Wilson.
The median price for a residential single-family home was $315,863, compared to last year's median price of $305,000. And for condos, it was $232,900 this year, compared to $224,900 last year.
The average number of days on the market for a single-family home was 32 days.
"Homes are selling fast, and at higher prices. If you are looking to navigate our vibrate, local housing market, it is imperative to use a Realtor.  More than an app, a Realtor knows the market, knows how to negotiate and adheres to a strict code of ethics, thus ensuring, you the consumer is taken care of," said Andrew Terrell, Greater Nashville REALTORS® president.
See the full report from Greater Nashville REALTORS® here.