Trusted HVAC Specialists for Over 25 Years
For more than a quarter of a century, Air Trust HVAC has been heating and cooling homes and businesses in the Nashville area.  Whether your needs involve seasonal maintenance, repairs to existing units or installation of new systems, no job is too small or too large for Air Trust.  Their team can cover it all, from central air conditioning to heat pumps to gas and electric furnaces and more.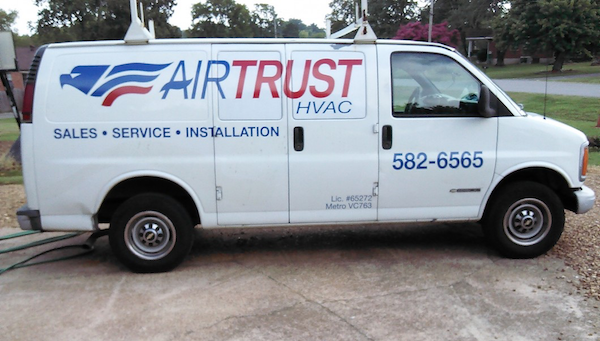 Reliable Vendors Are a Must for Our Clients
In our line of work, having reliable vendors is absolutely critical, as it helps us to meet our deadlines and thus ensures our clients will have a smooth buying or selling process.  As a locally owned and operated business, Air Trust takes care of its customers with quick response times, quality work, and fair prices.  Owner Mark Nichols is especially known for his friendly service and willingness to help others.  Give Air Trust a call for your heating and cooling needs, and you'll experience their above-and-beyond way of doing business that we've come to rely on for our own homes, as well as our clients' homes.
P.S. And as Mark always says, "don't forget to change those filters monthly!"
Air Trust HVAC can be reached at (615) 582-6565 or online at https://airtrusthvactn.com.