☑ Re-live the magic of your childhood at Cheekwood's Storybook Houses.
Stop by Cheekwood Estate & Gardens between May 1st and September 1st to experience the magic of whimsical playhouses inspired by the illustrators of five of your favorite childhood classics, including "Oh, The Places You'll Play" inspired by Dr. Seuss, "Hill Top Garden" inspired by Beatrix Potter, "Charlotte's Barn" inspired by Garth Williams, "We Are Wild" inspired by Maurice Sendak, and "TRAINS!" inspired by Loren Long.
Buy tickets or learn more about Cheekwood's membership options here.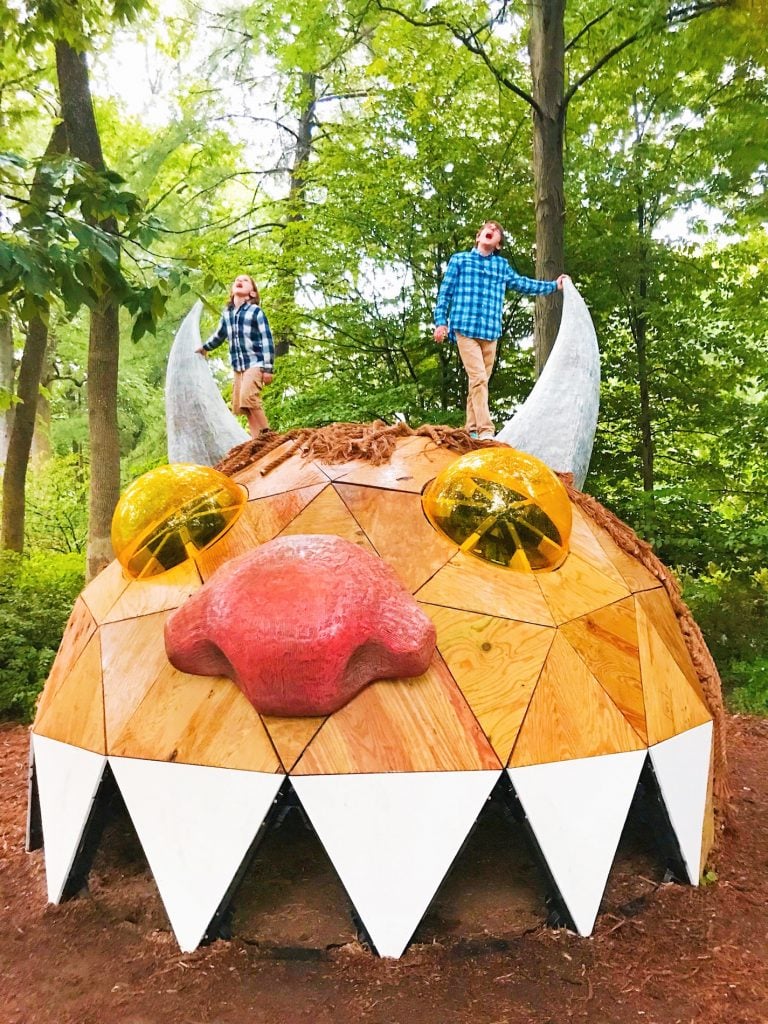 ☑ Dance the night away at Live on the Green's FREE music festival or make unforgettable memories at Bonnaroo.
Local radio station Lightning 100 presents Nashville's most popular outdoor music festival in Public Square Park each Thursday night of August with a 3-day finale on Labor Day weekend, all completely free of admission for the approx. 20,000 people who attend each week. Watch for Live on the Green's 2019 lineup on June 20.
Craving an even more memorable experience? Camp out in a tent for a hot weekend of frolicking through the woods and staying up past midnight for late night sets at Bonnaroo Music & Arts Festival. This 4-day festival draws between 50,000 to 100,000 people from around the country to rural Manchester, TN every year.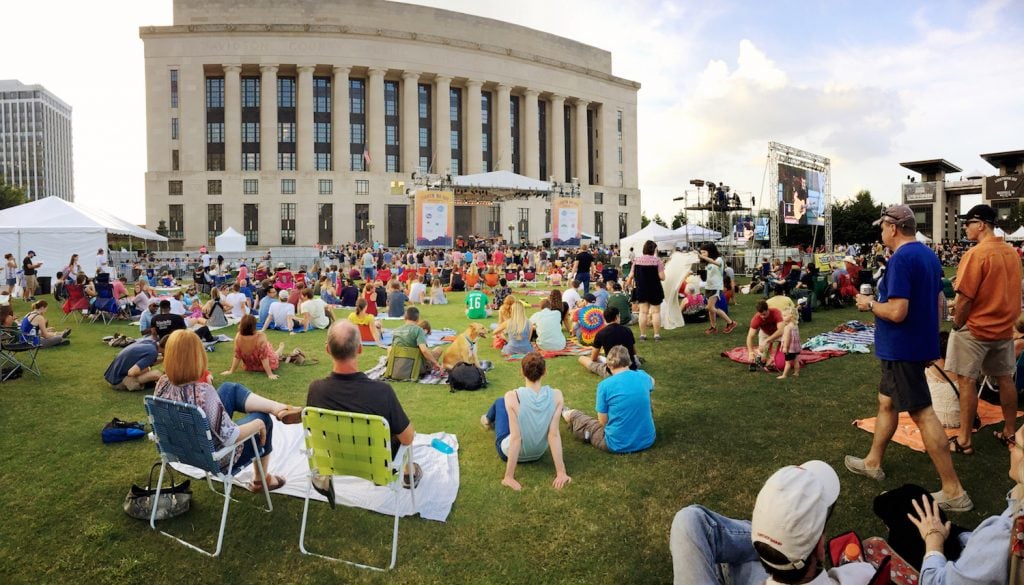 ☑ Score a one-of-a-kind find at Nashville Flea Market.
I don't go to the Nashville Flea Market nearly as often as I would like, but when I do, it never disappoints! The flea market is open for shopping on the fourth weekend of every month, except for December when it's open on the third weekend. Check here for specific dates and hours.
☑ Learn first hand why goat yoga is all the rage.
Surely, we aren't the only ones who have wondered why so many people are gathering all of their friends, sisters, moms, and cousins to do yoga with goats, and the over 120,000 results for #goatyoga on Instagram tells us this isn't just a local trend. So, what's so alluring about doing the downward dog with a 40 lb. goat on your back? There are a couple of places in Middle Tennessee where you can find out for yourself. Class schedules are available online for Goat Yoga Nashville in Brentwood and Shenanigoats in Nashville.
☑ Watch a movie under the stars at one of Nashville's many free outdoor movie series or Stardust Drive-In.
☑ Kayak down the Caney Fork River or cruise the Cumberland River on a Blue Heron Nature Cruise.
Rent a kayak or canoe (or bring your own) and paddle your way down the beautiful Caney River or sit back and let the captain do the steering on a Blue Heron Nature Cruise down the Cumberland.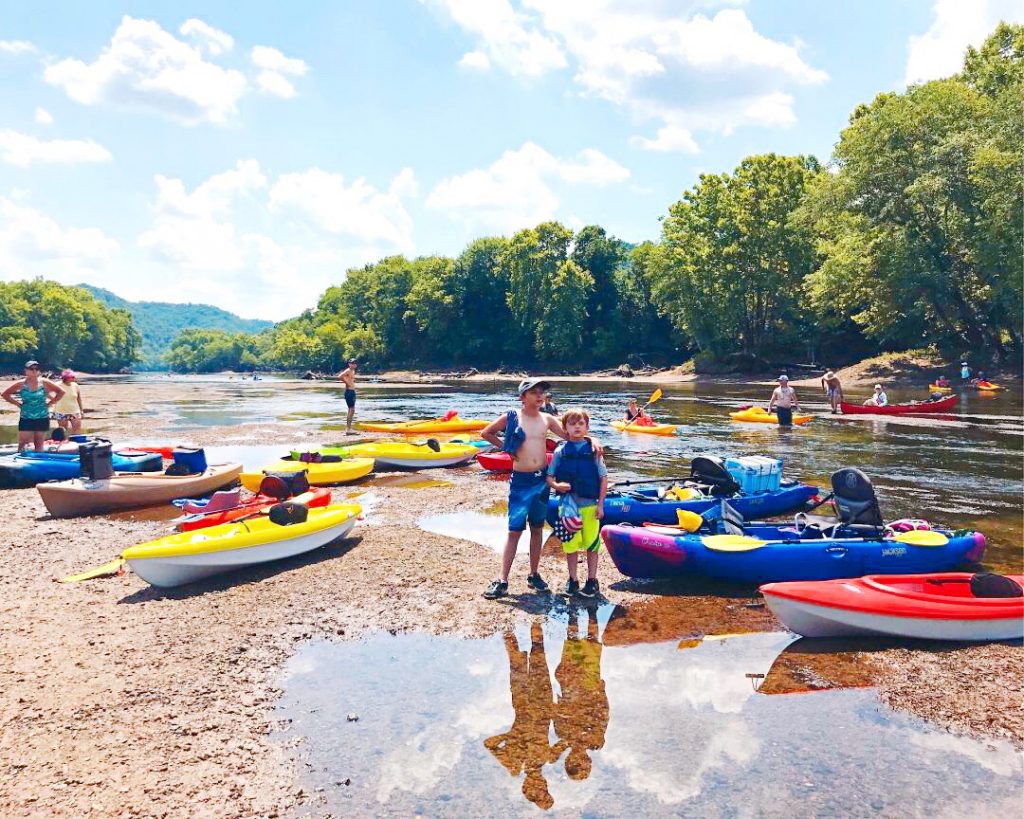 ☑ Pick your own fruit at a local orchard.
With nearly 100 people a day moving to Nashville, it's easier to find a tall 'n skinny than any resemblance of farmland, but there are still a few places to get your nails dirty and harvest your own farm fresh produce. Batey Farms, Breeden's Orchard, Circle S Farms, and Delvin Farms are a few of our faves but you can find a more comprehensive list of U-Pick farms here.
☑ Visit The Peach Truck and make homemade cobbler.
No southern summer is complete without a homemade peach cobbler or pie, and the Nashville-based Peach Truck brings us the "best peaches the world has to offer" each summer. Check their daily schedule here.
☑ Pretend you're a tourist for a day… ride the Pedal Tavern and yell "wooo!" every time you spot a bachelorette party.
If you've lived in Nashville for any length of time or ever spent a day downtown, you probably know the all too familiar sound of 15 girls pedaling their way around Broadway and Midtown yelling "wooo!" at each other, you, and everything else they see. Now, it's your turn! Book a tour on the Pedal Tavern, or for a more family-friendly option, check out the Music City Hop On/Hop Off Trolley Tour.
☑ Hike with homeless hounds at a Tails of the Trail meetup.
Be a part of reducing euthanasia rates by hiking with local homeless hounds! Socialization and exercise can reduce kennel related stress and anxiety and improve a shelter dog's behavior, thus extending their lives. It's not bad for your health, either.
☑ Test your taste buds at Prince's Hot Chicken Shack and cool off with Jeni's Splendid Ice Cream.
My mouth is literally watering as I type this so perhaps this should be at the top of your list. If you haven't had true Nashville hot chicken, you've got to get over to Prince's Hot Chicken pronto. Then, head over to Jeni's Splendid Ice Cream (or Las Paletas for a dairy-free alternative) to cool off… because your mouth is going to be on 🔥🔥🔥.
☑ Drink from a fresh coconut at SandBar.
Tucked away in West Nashville, across Charlotte Pike from the unmissable Off the Wall mural, is an unexpected and tiny slice of paradise called SandBar, located in an innovative development featuring sustainable design and abundant green space called ONEC1TY. Bring the kids, bring the pup, and jump into a game of sand volleyball and sip from fresh coconuts. Stop by on June 8th for a free beach bash featuring live music and fresh seafood!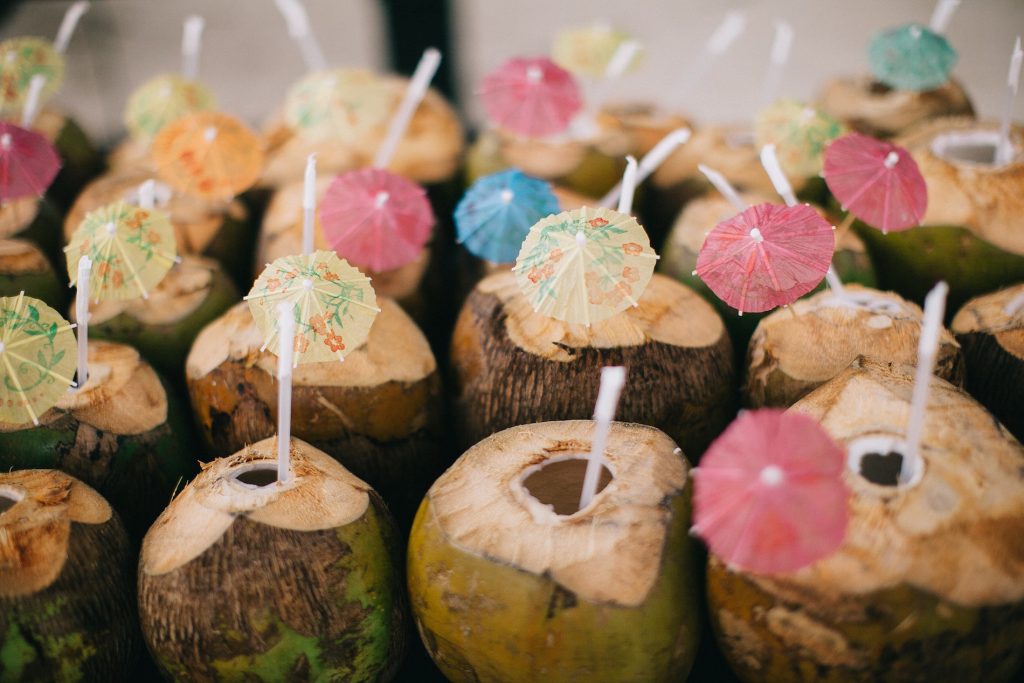 ☑ Be a uniter, not a divider, at Tomato Art Fest (bringing fruits and vegetables together for 16 years).
One thing Nashvillians really love is a free festival and there aren't many places you'll find one quirkier than the Tomato Art Fest in East Nashville. The 2-day celebration welcomes everyone on August 9th and 10th, 2019 for a fun and wacky day of art, music, food, costumes, contests, shopping, kids activities, and more. Costumes are strongly encouraged!
☑ Ride the Ferris wheel at the Wilson County Fair.
The Wilson County Fair is recognized by many as the state's biggest and best fair. Whether you go for the rides, fair food, animals, talent, or good ol' people-watching… if you haven't been before, this is a definite bucket list must!
☑ Rent a B-cycle and explore the Greenway.
Nashville B-cycle is a bike share that allows you to check out bikes for an hour at a time and it's our favorite way to explore Nashville's nearly 90 miles of greenways!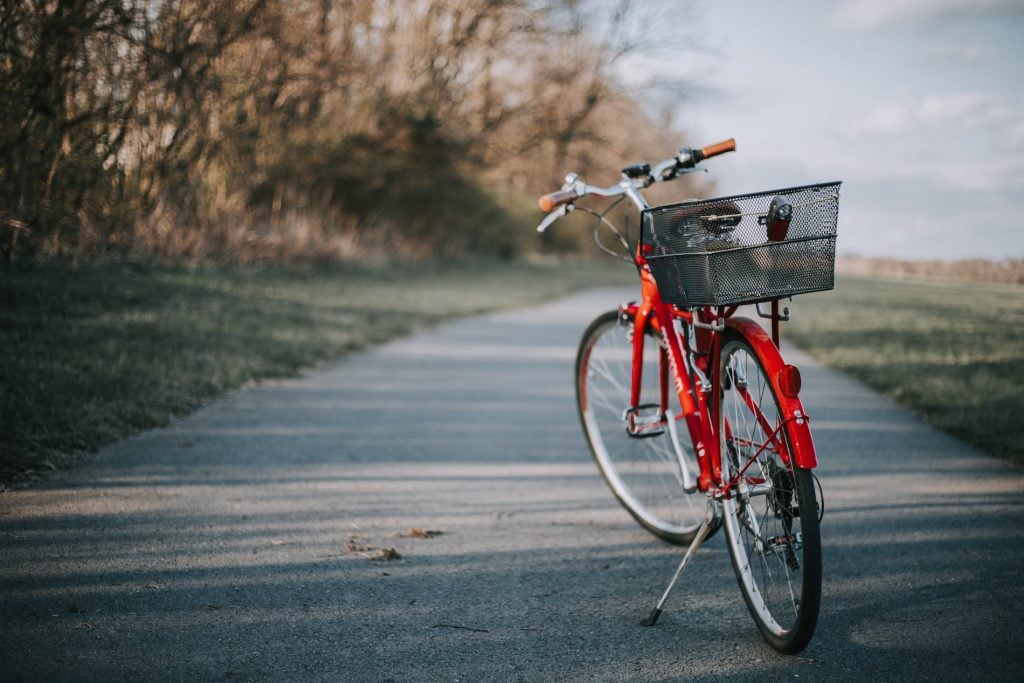 ☑ Sign up for the Nashville Public Library's summer reading challenge.
Nashville Public Library's citywide summer goal is to get everyone reading for a collective 12 million minutes. Sign up for yourself, your children, or a group challenge. Read 600, 1200, and 1800 minutes to earn points for prizes. (No library card required to participate.)
☑ Splash into the rooftop pool at Cambria Hotel (now open to locals Sundays 2-6pm; adults only) or take the kids to Nashville Shores' Aqua Park on the lake.
Have you ever ridden a banana boat or raced across the lake on a floating obstacle course? If not, 2019 is the year to check it off your list! Aqua Park at Nashville Shores is an interactive playground on Percy Priest Lake featuring 40 colorful, interconnected water elements including monkey bars, action towers, wiggle bridges, hurdles, and more.
Looking for something a little more chill? According to this Nashville Scene article, Cambria Hotel is inviting locals to splash into their rooftop pool and bar on Sundays this summer. Sip on frozen booze pops while listening to music with downtown Nashville's skyline as a backdrop for your sunny Sunday.
☑ Throw axes at the new Downtown Sporting Club.
Who doesn't love throwing sharp objects while drinking? Okay, maybe that's not everyone's idea of fun, but if you like living on the edge, one of the newest places to do just that is Downtown Sporting Club. Eat, drink, play, and sleep at this multilevel venue that has something for everyone.
☑ Commit to making a difference this summer and volunteer with Hands On Nashville.
Tennessee is known as the Volunteer State and thanks to Hands on Nashville, a hub that connects interested volunteers with opportunities near them, it's now easier than ever to find new ways to serve your community. Speaking from experience, this is one of the most rewarding ways you could spend your summer and you're almost guaranteed to make new friends.
☑ Give us a call if you or someone you know is thinking of buying or selling real estate this year!
#1 on our bucket list? Serving you, your family and friends. If you know someone who is thinking of buying or selling real estate in the near future, nothing would make our day, our summer, our year better than you remembering to call us. And we'd love to help you check a house off your bucket list!
Share your summer fun with us and tag us on social media so we can follow along and don't forget to subscribe to our newsletter for other monthly events throughout the year! #LivingLocalNashville and @LivingLocalNashville