Can a Mortgage Really Be Affordable?
Guest Post by Tim Britt
Last month I started a discussion about the different categories of mortgage programs. Mortgage Loans can easily be broken down into 3 broad categories: Traditional, Affordable, and Specialty. This month, I'll talk about Affordable Mortgage Loan Programs, and some of the features of them.
Affordable Mortgages are loan programs backed by government agencies, or specially designed by Fannie Mae and Freddie Mac (Conforming Loan Programs) to be affordable in a variety of different ways.
These programs help borrowers realize their homeownership dreams through products featuring lower down payment options, lower loan costs, as well as lower credit thresholds (in some cases). These also include Down-Payment Assistance and Grant Programs offered by banks through the Community Reinvestment Act or through state/local government agencies.
I'm often asked…"what programs do you have for a First-Time Homebuyer?"
Unfortunately, this question can be a little misleading. In some cases, the person asking really wants to know if they can purchase a home without contributing any of their own assets (i.e. no down payment or closing expenses)…basically exchanging their current rent payment for an equivalent house payment. This is not the primary purpose of Affordable Mortgage products. These programs are not specifically designed for a "first-time" homebuyer.
Potential clients for Affordable Mortgages include those with moderate and lower income levels, some first-time buyers who may have lower down payment ability (e.g. less than 5%), as well as those who may have had past credit challenges.
Some examples and highlights of these programs are:
Home
Possible/Home Ready: Conforming Loan
Program(s) with reduced down payment requirements (3%) for clients earning no
more than the Area Median Income.
FHA: Government-insured program with lower down
payment (3.5%) and reduced credit history/score requirements (versus
Traditional or Conforming Programs).
VA: For certain US military veterans – 100%
financing program backed by the Veteran's Administration.
USDA: 100% financing for homes purchased in certain
rural areas, backed by the Department of Agriculture.
State
Bond Programs (e.g. THDA):
down-payment assistance and forgivable grant programs sponsored at the
state level, usually in conjunction with the FHA Program.
Community
Reinvestment Act (CRA) Programs: Programs
offered by banks to borrowers who earn less than the Area Median Income. These programs have a variety of features
that are specific to each lender.
Additionally, borrowers who would otherwise qualify for a
Traditional Loan Product, but are purchasing properties located in lower income
communities may also benefit from one of these programs.
Keep in mind, however, that these programs are only available to consumers who can demonstrate a prescribed level of creditworthiness and financial responsibility, as well as the ability to repay the loan.
A mortgage loan is a financial risk to a lender and the agency that insures or guarantees its repayment. Lower down payments, reduced credit requirements, lower incomes…all increase the risk of a loan to a lender, as well as the agency who guarantees it. Each of these programs has their own means for mitigating that risk. Some of these include Mortgage Insurance, Funding Fees, or Guarantee Fees, all of which may impact the long-term cost of the loan program. Be sure to understand these before committing to a particular program.
So – where do you start?
If you feel like an Affordable Mortgage Program may fit your needs – give
me a call and I'll be happy to sit down with you and discuss the features and
benefits of each, and help you choose the one that may be best-suited for your
particular situation.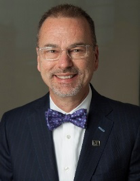 Tim Britt is a Senior Mortgage Loan Officer (NMLS 1369718) with Fifth Third Bank in Brentwood, TN. He can be reached at 615-415-8887 or [email protected].
window.dojoRequire(["mojo/signup-forms/Loader"], function(L) { L.start({"baseUrl":"mc.us13.list-manage.com","uuid":"b3560441a030ec3ce9b8bfb77″,"lid":"4f35c52094″,"uniqueMethods":true}) })