Lawrence & Clarke Cacti Co. in Old Hickory Village is our new favorite place to shop local!  Not only do they have a broad array of houseplants and containers, but it's a fun atmosphere to boot.  As you enter the kid-and-pet-friendly store, you can expect service with a smile, and when you leave, you'll likely know more about plants than when you arrived.  In addition to being well stocked with the houseplants we all know and love, Lawrence & Clarke may just have the largest and most diverse selection of air plants around, as well as plenty of succulents and – you guessed it – cacti.  
They are also the only place we know of that carries Dr. Peach's Plant Tonic, which our plants are obsessed with! Any time our leaves are looking limp, we add a few drops of plant tonic to the watering can and they perk right up.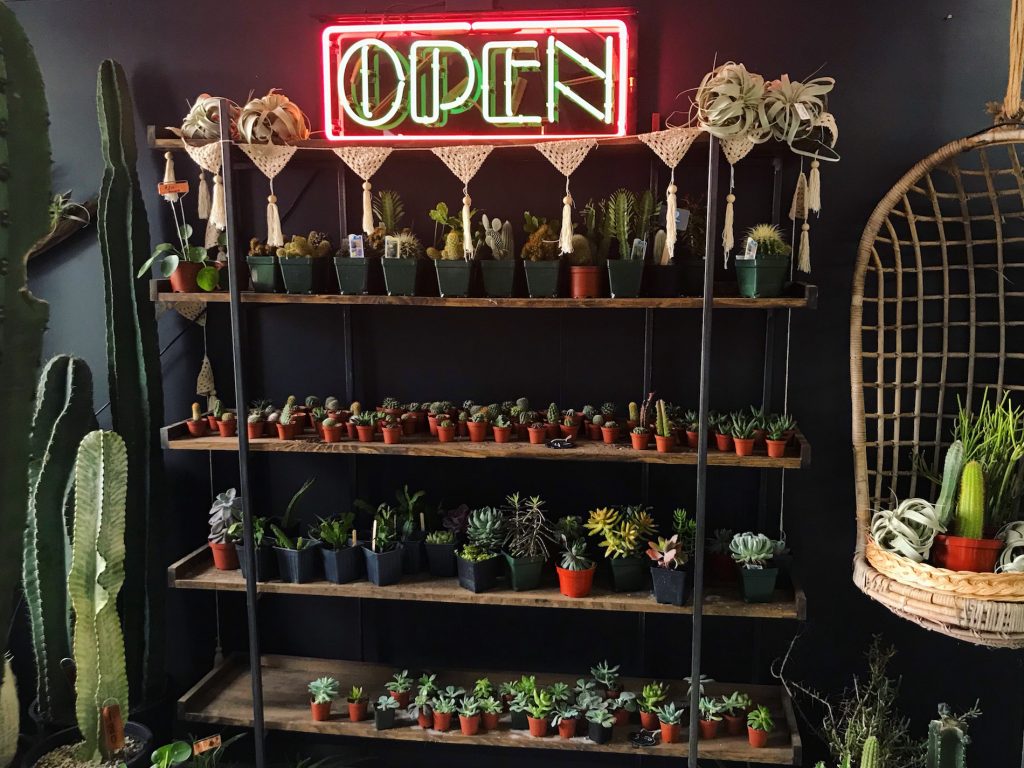 You can opt to do-it-yourself and use the extra large workspace to pot your own plants, or they'll be happy to take care of the "dirty work" for you. Also, if you follow their Facebook page, you can stay informed of upcoming educational events, like a terrarium building workshop.
Lawrence & Clarke is a plant lover's heaven. But wait,
there's more…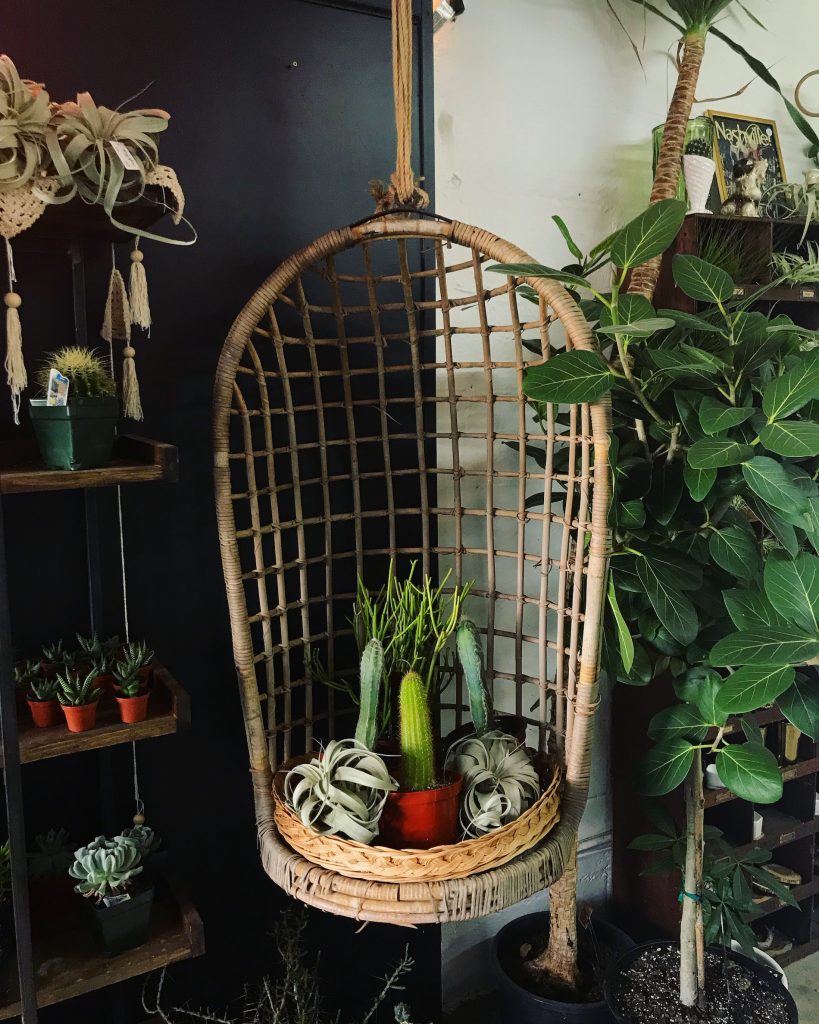 For those of you missing the farmer's market days of summer, Lawrence & Clarke hosts a winter market every Thursday night from 5:00-8:00, where you can buy seasonal produce, fresh baked bread and pies, and other goodies from local vendors.
Living Local Nashville gives Lawrence & Clarke Cacti Co. two green thumbs up!
Visit Lawrence & Clarke Cacti Co. at 2003 Old Hickory Blvd., Old Hickory, TN 37138 and if you've got time for coffee or lunch, stop by their neighbors, Nyumbarista or Simply Thai and Sushi!
window.dojoRequire(["mojo/signup-forms/Loader"], function(L) { L.start({"baseUrl":"mc.us13.list-manage.com","uuid":"b3560441a030ec3ce9b8bfb77″,"lid":"4f35c52094″,"uniqueMethods":true}) })