The Mystery of the Credit Score… Part 2!
Guest Post by Tim Britt
Last month, we began the conversation about Credit by discussing the Mystery of the Credit Score.  As I mentioned, the numerical score is only half of the story!  This month, we'll talk about, as Paul Harvey would say "…the rest of the story!"
In addition to the score, a borrower's Credit History can also be a determining factor in qualifying for a particular home loan program, or if they qualify at all.  When a credit report is generated, the borrower's history of credit usage is reflected on that report.  Keep in mind that this history may continue to report for up to 10 years or more.  This history includes:
Credit Accounts (open or closed)
Date(s) accounts were established
Last Activity Date
Credit Limit/Balance/Minimum Payment
History of Late Payments
Public/Private Liens or Judgements
Bankruptcy/Foreclosure/Short Sale
Any Accounts in Collection (past or present)
The numerical score is the first indicator of qualification for a mortgage loan, however; certain derogatory events may disqualify a borrower whose score otherwise meets the minimum requirements for a particular program.  The severity and timing of these events will determine how they impact qualification.  Here are a few examples that may preclude qualification for someone who may otherwise meet the minimum numerical score guidelines.
Housing Payment History: Some loan programs (e.g. Conventional) will not allow any housing-related late payments (mortgage or rent 30 days late or more) within the last 12 months.
Revolving Charge: Accounts with late payments more than 60 days late, or in some cases, a single account with a 30-day past due can be disqualifying.
Other Examples Include:
Nonpayment of Child Support
Bankruptcy
IRS Tax Liens
Public Judgements
Foreclosure, Pre-Foreclosure, Short Sale, or Deed-in-Lieu Actions
Open or Closed Collection Accounts
Delinquent Student Loan Accounts
While the above list is not all-encompassing, there are many cases where a client may have a qualifying score for a particular loan program, but one or more of these derogatory events will preclude mortgage approval.  Not to worry, though…it's not a life sentence!
In most, if not all cases, there are either "waiting periods" or rehabilitation plans whereby a potential borrower can remedy the disqualifying event and eventually put them into a position to qualify and purchase in the future.   In some instances…Bankruptcy, for example:  simply shifting loan programs from Conventional to FHA may reduce the waiting period and possibly allow for qualification.  With IRS Tax Liens, establishing a payment plan and making the first payment may satisfy that requirement.
In many instances, clients aren't even aware of derogatory information on their credit report until they apply for a mortgage.  It's this reason that I encourage everyone, once a year, to get a free copy of your credit report from www.annualcreditreport.com.  This site is jointly owned by all 3 of the major credit bureaus, and is the only source of information authorized by Federal Law.  While this report will not produce your numerical score for mortgage qualification, it will provide all historical information reported to the credit bureaus and enable you to ensure you're not a victim of fraud, identity theft, or errant reporting by a creditor.  It will also reflect any public information (liens, judgements, etc.) reported by other agencies or municipalities to the bureaus.
To wrap up this topic – think of your credit history as one of your most important assets!  The information contained therein can be of tremendous value, or detriment…not only for mortgage qualification, but in some cases, even for future employment.  Know where you stand, and protect yourself by knowing your credit history!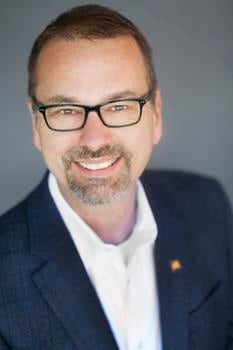 Tim Britt is a Senior Mortgage Loan Officer (NMLS 1369718) with Fifth Third Bank in Brentwood, TN. He can be reached at 615-415-8887 or [email protected].
window.dojoRequire(["mojo/signup-forms/Loader"], function(L) { L.start({"baseUrl":"mc.us13.list-manage.com","uuid":"b3560441a030ec3ce9b8bfb77″,"lid":"4f35c52094″,"uniqueMethods":true}) })