KITCHEN
1. Clean out pantry and fridge.
There's nothing worse than coming back from vacation to a house that smells like spoiled everything!
2. Vacuum refrigerator coils.
Turn off the power to the fridge and use a vacuum cleaner brush attachment to clean the dust and dirt off these coils. Your fridge will thank you!
3. Inspect and clean refrigerator door gasket. 
These flexible magnetic rubber gaskets on your refrigerator doors can wear out, reducing the efficiency of your fridge. Start by inspecting the seals for cracks, and then clean the gaskets with soap and water. Once dry, test the seal by closing the door on a piece of paper, and gently pull it out. You should feel resistance if the seal is working properly. If the paper pulls out too easily, you may need to realign the door or replace the gasket.
4. Clean range hood and filter.
This seems to be the place that gets the most grease build up, which can become combustible if ignored for too long. Take some time to clean the inner and outer surface of the range hood, and wash the grease filter in hot, soapy water (or run it through the dishwasher). Don't forget to clean the exhaust fan blades as well if you're able to access them, turning the circuit breaker off first.
5. Clean appliance faces and cabinet doors.
Give your appliance surfaces a good wiping down with your favorite all-natural cleaning solution. Now is a great time to hit those cabinet doors and areas that have been hit with splatter and drips that you never got around to cleaning.
6. Replace water and icemaker filters.
If you haven't replaced the disposable filters in your water filtration system and/or icemaker, now is probably a good time to do so. Not only will it keep your drinking water clean (which is why you probably bought a refrigerator with a water dispenser in the first place, right?), but it will prevent the system from getting clogged which could slow and eventually stop the water flow.
7. Tighten up loose knobs and hinges.
Check your cabinet drawer pulls, doors, and doorknobs for any loose screws or hinges that aren't working properly, and tighten them up or add oil as needed.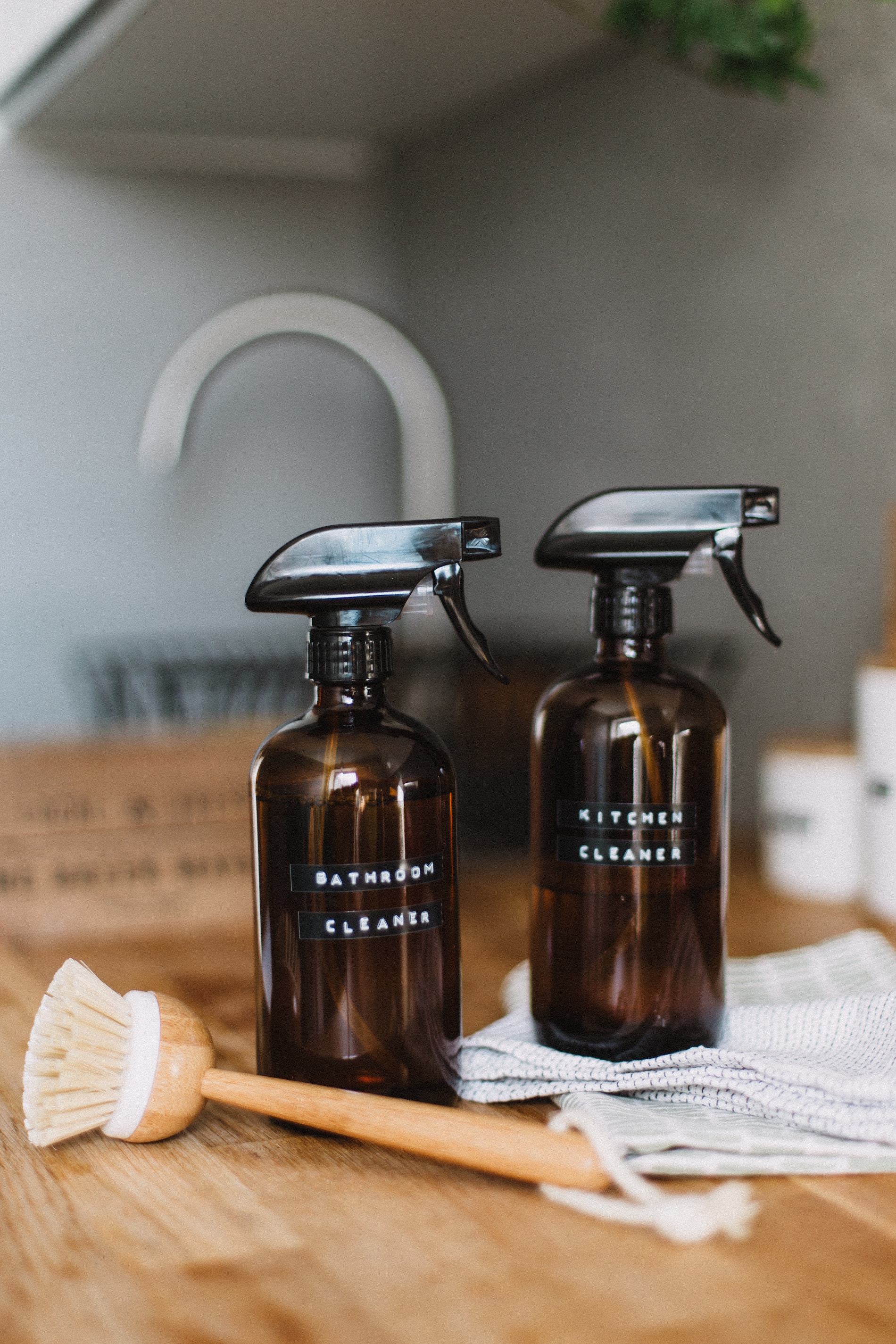 BEDROOMS AND LIVING AREAS
8. Be sure locks and deadbolts are in working order.
Check every door and window to ensure all of your locks are tight and working, especially those on the ground level, and replace any broken locks.
9. Store large valuables out of sight.
Don't advertise your valuables to potential thieves. If any valuables can be seen from the outside, move them to another location away from windows and out of plain view.
10. Lock up small valuables.
Small valuables such as jewelry are very easy to be stolen without being immediately noticed. Protect family keepsakes and important valuables by storing them in a safe that is bolted to the ground or even a safe-deposit box at your local bank.
11. Brighten your whites.
Spend a weekend washing your white bedding, pillowcases, curtains and couch covers, or take them to the dry cleaner if needed… and then get the best sleep of your life!
While the laundry is going, dust or vacuum your blinds and freshen up interior paint (July is a great time to paint with the windows open).
If your furniture is looking dingy, consider calling in the professionals for an upholstery cleaning.
12. Clean ceiling fan blades.
How do ceiling fans collect so much dust when they're almost constantly in motion?! I don't know that answer, but I do have a good tip for cleaning ceiling fans without dropping all that dust on the floor (or better yet, your bed). Get an old pillowcase and slide it on to each fan blade, pulling the dust into the pillowcase as you wipe the blade clean. So much better than clogging your vacuum with dust bunnies (or sleeping with them).
13. Prepare for summer guests.
A freshly tidied guest room equipped with a basket of toiletries and snacks will make your visitors feel right at home. Add some fresh flowers on the nightstand with the Wi-Fi password and an extra key to your exterior doors if they will be coming and going on their own. If you don't have an extra bedroom for guests, consider giving your living room or den the option of privacy with a folding room divider.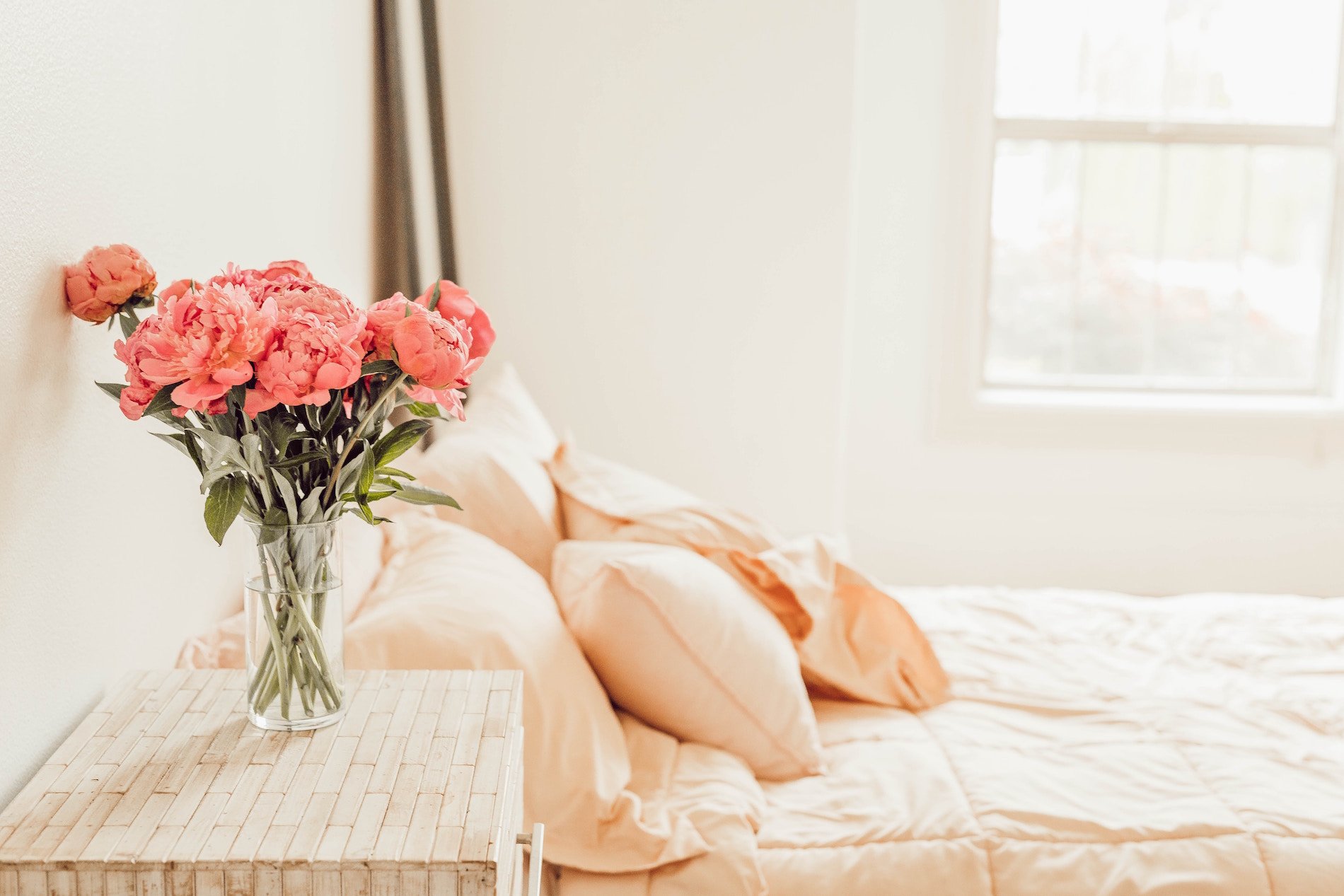 BATHROOMS
14. Check for leaks around sinks and toilets.
We recently discovered a lot of water under our bathroom sink – twice – and couldn't figure out where it was coming from. Our 7 year old had been soaking the vanity each time he washed his hands, and water has been seeping under the faucet knobs and dripping under the cabinet.
He's also spending a lot more time outdoors and needing more baths than usual, which means our floor tiles are getting a lot more water than usual.
This is a good time of year to check for leaks, tighten any loose plumbing, and caulk anywhere water may be getting where it shouldn't.
15. Run water and flush toilets in unused spaces.
If you have a bathroom that doesn't get much use, be sure to run water and flush toilets regularly to avoid a "sewer smell." All plumbing fixtures have a pipe called a trap, and running water periodically keeps the traps full and avoids letting the sewer (or septic) gas into your home.
16. Clean bathroom vent fans.
Remove the cover and vacuum any dust out of your bathroom vent fans to keep them working quietly and efficiently.
17. Clean tub and sink drains.
Remove your drain stopper and clean out with an old toothbrush and paper towels, or a drain stick if necessary. Pour a cup of bleach down the drain and let it sit for 10-15 minutes before flushing the drain with hot water, and reinstall the drain stopper.
18. Clean showerhead or replace it with a water-saving model.
Tie a plastic bag full of vinegar over the showerhead and allow it to soak overnight; then, turn on the hot water to rinse it out. If your showerhead needs more than a light cleaning, perhaps it's time to replace it with a new, water-saving model.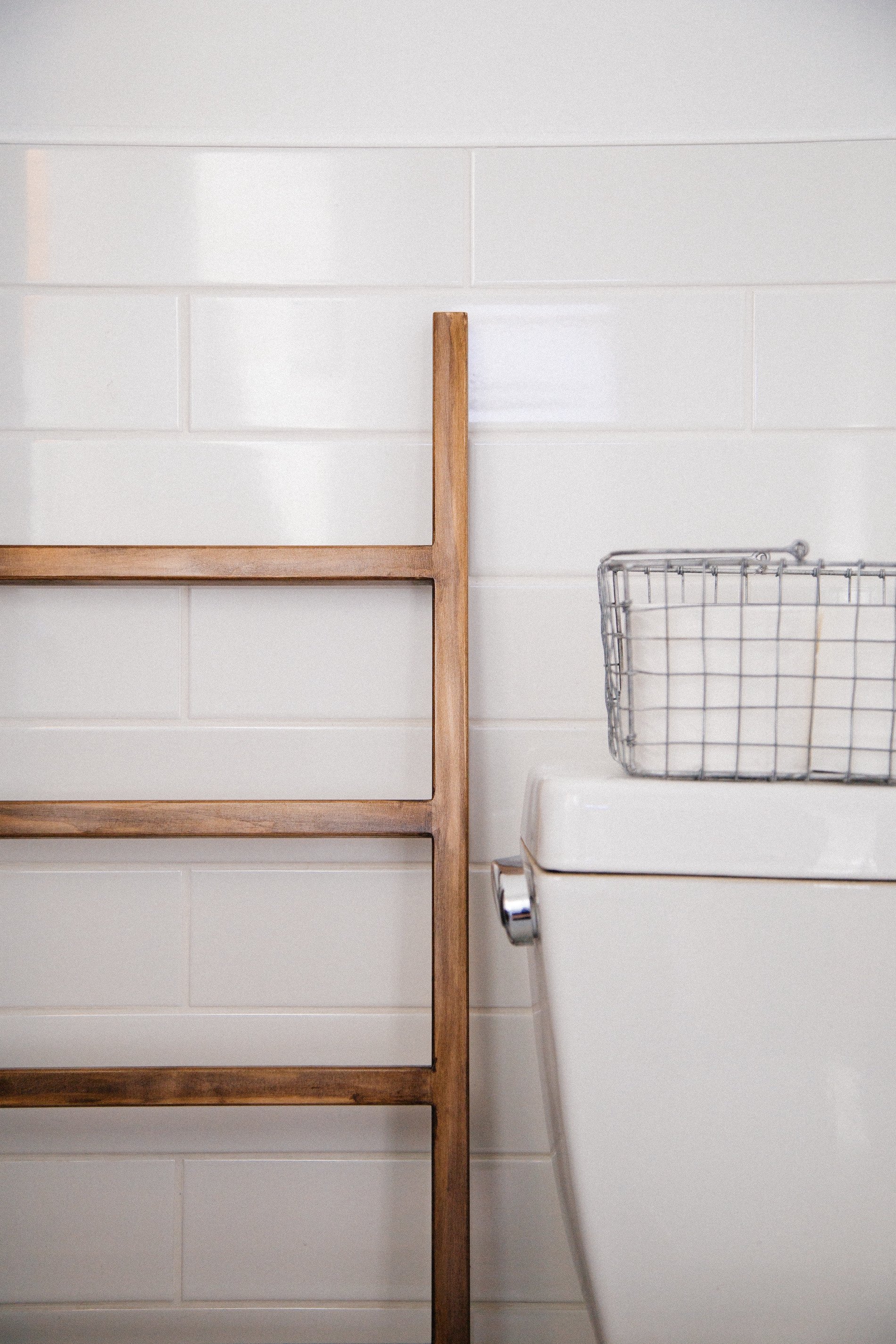 LAUNDRY
19. Clean the dryer vent to avoid fire.
According to the U.S. Fire Administration, 2,900 home clothes dryer fires are reported each year and cause an estimated 5 deaths, 100 injuries, and $35 million in property loss. Failure to clean the dryer (34%) is the leading cause of home clothes dryer fires. Be sure to clean the lint filter every time you dry a load of clothes, and clean out the dryer vent now and every three months to avoid a fire. Click here to read other helpful tips from USFA.
20. Check washing machine hose.
Make sure there is ample space between the machine and wall to avoid any kinks in the hose. Make sure your connections are secure and look for any signs of deterioration, replacing the hose if needed.
21. Wash out the washer and dryer.
Follow the instructions in your washing machine and dryer manuals to clean them out, including the rubber seal – especially if you have a front loading washer. If you have a sink in your laundry room, rinse especially dirty clothes before putting them in the washing machine to avoid excessive dirt build up.
22. Give old-fashioned line drying a try.
This is a great time of year to hang your clothes to dry outside. The sun is a great, natural substitute for chemical bleaching agents and you may even save a little money!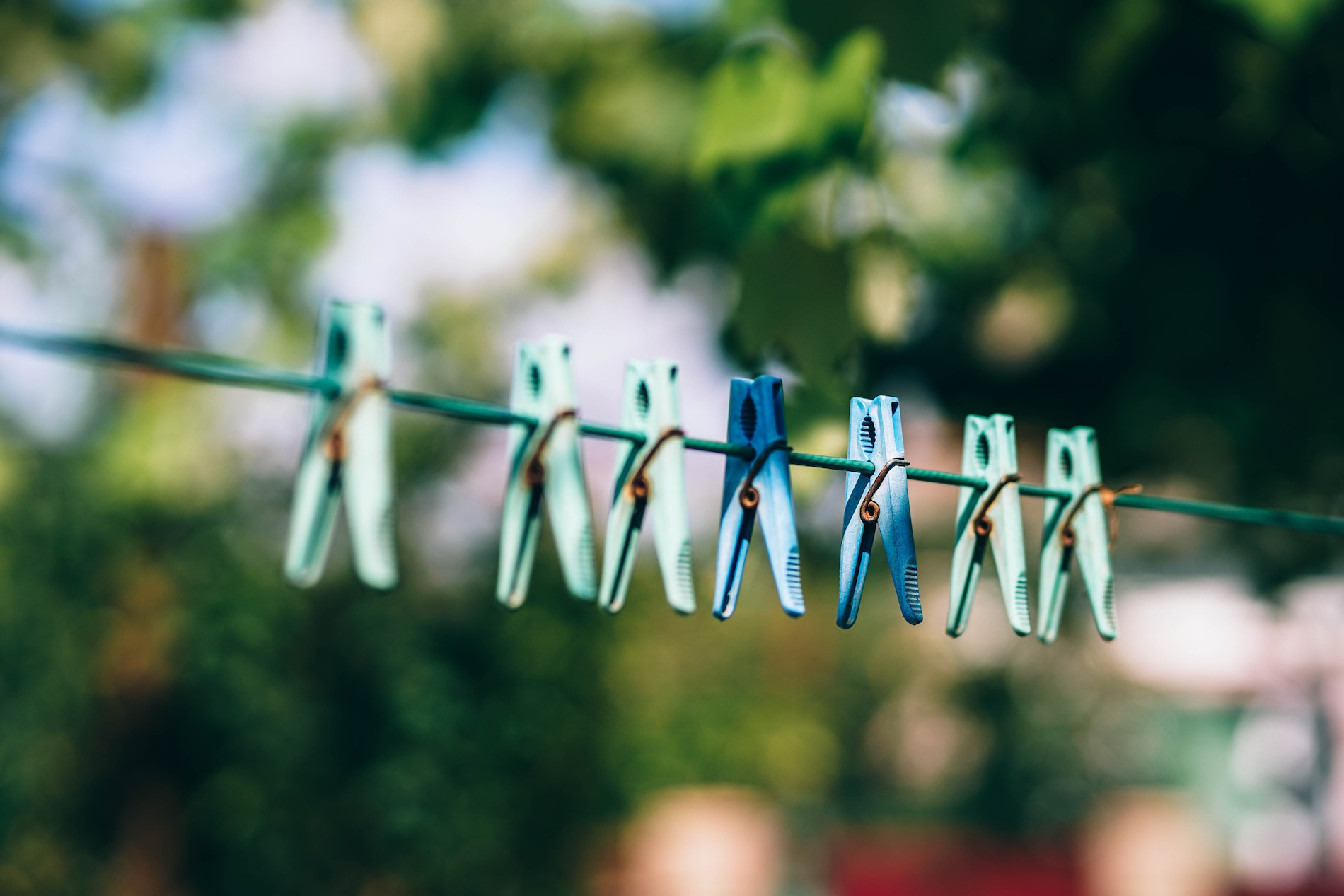 HALLWAYS
23. Check safety devices.
Most safety experts recommend changing the batteries in your carbon monoxide detectors and smoke detectors when the time "springs forward" and "falls backward" (i.e. Daylight Savings). If you didn't get around to doing it then, here's another reminder. Test, replace batteries, and if the device is over 10 years old go ahead and replace the whole thing.
24. Install a programmable thermostat.
Control your home energy costs with a programmable thermostat. Customize the heating and cooling of your home based on your needs. Set the system for one temperature while you're home and another temp when you're away, either setting it to adjust automatically based on a schedule you create or by controlling it remotely via WiFi. Some "smart" thermostats such as Nest are even capable of learning your habits and adjusting accordingly!
25. Clean and replace filters.
Keep your air conditioner running efficiently by replacing the air filter every 1-3 months. While you're at it, use the vacuum brush attachment or dusting wand to clean the intake vents and filter covers.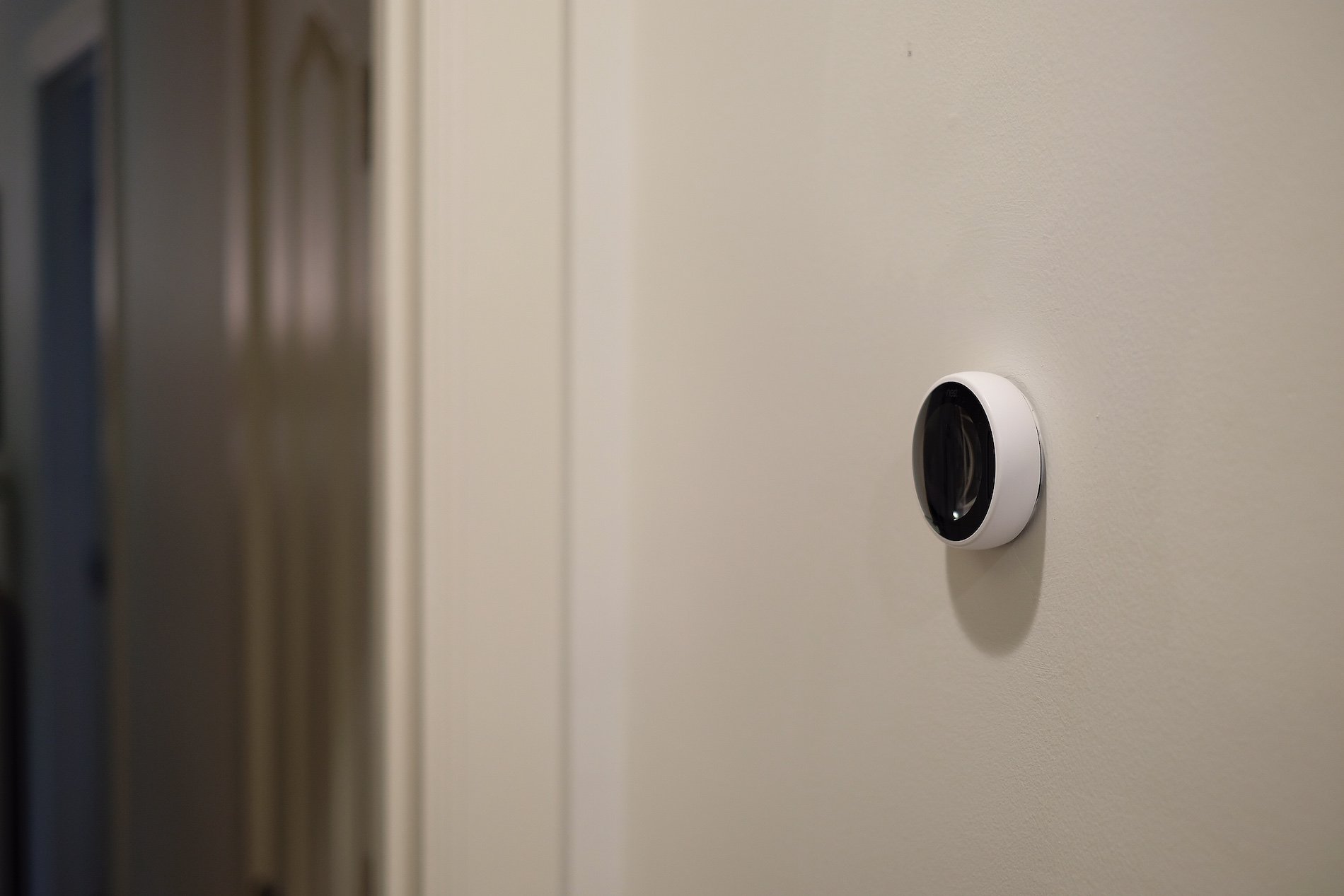 BASEMENT & GARAGE
26. Monitor basement humidity.
High humidity is the leading cause of mold growth in the basement. The ideal relative humidity level is at or near 50%. Many basements in warm, humid climates need dehumidification during the summer to prevent mold growth. If you suspect high humidity in your basement or crawl space, you may want to consider purchasing a hygrometer or hire a professional to calculate it for you to determine if you need a dehumidifier.
27. Check basement pipes for condensation or dripping.
Moisture is another common culprit for mold growth in basement and crawl space areas. Check the basement pipes or HVAC trunk line for condensation or dripping, and talk with a professional to determine the best method to correct any moisture or mold you discover.
28. Check the basement floor drain.
Floor drains, much like the drains in unused bathrooms, have a pipe called a trap. When the water evaporates from the trap, foul-smelling sewer gas will find its way into your home. Make sure your floor drain has water and refill when necessary.
29. Examine basement, attic and other small spaces for summer pests.
This goes without saying, but you don't want pests taking up residence in your home. Some pests can be very destructive and others can be harmful. Check any spaces that have openings to the exterior or have been undisturbed for a while, and contact a professional exterminator if needed.
30. Inspect and drain your hot water heater.
Brightnest says your water heater accounts for up to 25% of the energy usage in your home. Like an oil change for your car or regular cleanings of your washing machine, regular maintenance of your hot water heater keeps the cost from rising. Read step-by-step instructions for draining your water heater here.
31. Organize supplies, sports equipment, and tools.
Declutter your garage and outdoor storage closets by selling, donating, or throwing away what you no longer need. Check with your local government regarding proper disposal of old paint, motor oil, and other toxic substances, and dispose of them responsibly. You may also consider calling a service such as Carter's Junk Removal to haul away all of that unwanted stuff. We have personally used Carter's and recommend him to all of our clients and friends!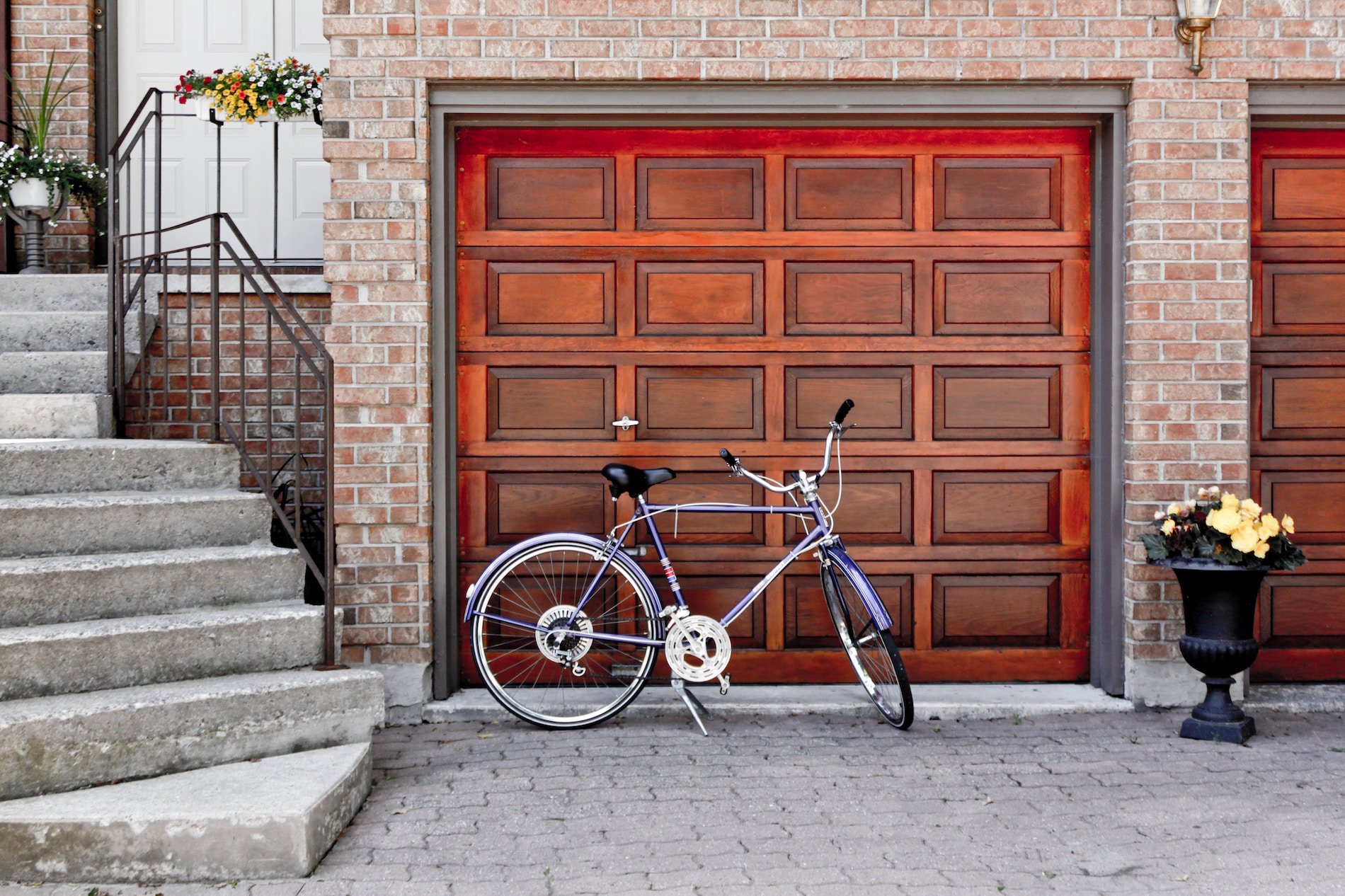 OUTSIDE
32. Secure outbuildings.
Be sure any sheds or outbuildings are locked to prevent theft, as the most typical contents, such as lawn equipment and tools, are easy to sell.
33. Lock gates.
Gates to the backyard should remain locked to thwart intruders who may be looking for a way to gain access to your home or to keep someone from opening the gates and allowing pets to get free.  This is also important if you have a pool or pond in the backyard to keep children from entering without your knowledge.
34. Install automated outdoor lighting.
Keep your property safe by setting outdoor lights to turn on and off at certain times and/or installing motion sensor floodlights and porch lights.
35. Secure small openings.
Securing small openings into your home, such as dryer vents, pet doors and mail slots, will prevent rodents and other pests from entering and may keep intruders from reaching in to unlock a door.  This may just save you a little money on your utility bills, as well.
36. Repair brick and concrete.
Now is the time to repair small cracks in your brick and concrete, as colder temps later in the year will likely cause them to worsen.
37. Trim Shrubs and Other Landscaping
Keep tree limbs, shrubs and other vegetation pruned back away from the house to prevent pests from getting in and away from HVAC units to allow for good air circulation, which is crucial for efficiency. The unit should have at least 18" of room around the sides and at least 36" inches above the top.
38. Inspect and repair window screens.
Inspect your window screens for small tears, and use a screen patching kit for repairs to keep bugs out, particularly mosquitoes this time of year.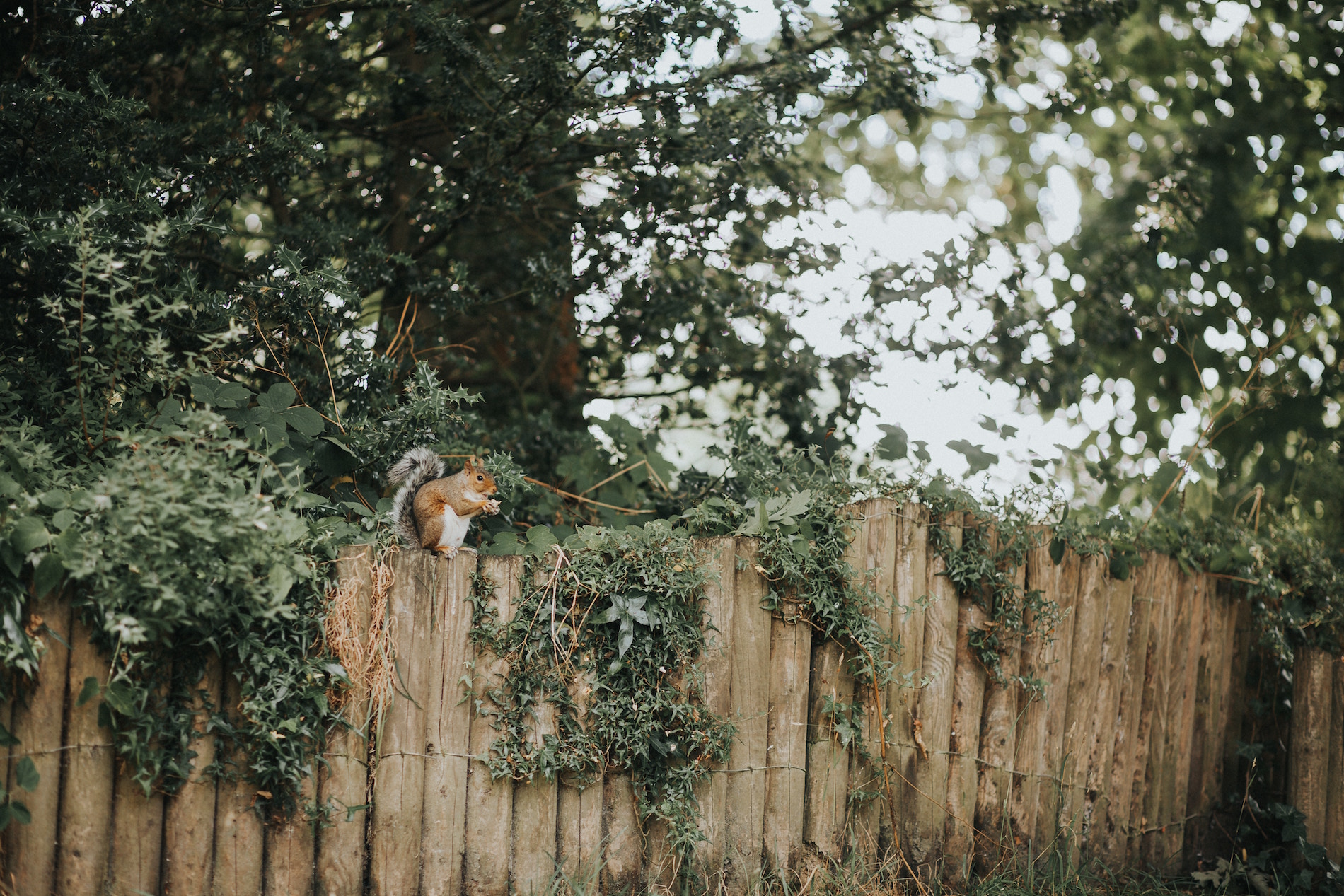 VACATION SAFETY
If you'll be traveling this summer, take the following precautions to ensure your home and belongings remain safe in your absence:
39. Install timers on your electronics to give the appearance of someone being home.
40. Install home security cameras so you can monitor any traffic to or from your home remotely via WiFi.
41. Have newspaper and mail stopped or regularly picked up by a trusted friend or neighbor.
42. Make sure a neighbor knows where the water main shut-off is located in the event of a broken pipe.
43. Unplug your TV, computer, and any appliance susceptible to lightning and power surges.
44. Take jewelry and valuable documents to a safe deposit box.
45. Turn off water valves to your washing machine, icemaker, and dishwasher.
46. Arrange for lawn care while you're away.
47. This seems obvious, but make sure every door and window (including the garage door) is locked before leaving.
48. If trash day falls during vacation, ask a neighbor if they will roll your cans to the curb and back to the house after pick up.
49. Resist the temptation to broadcast your vacation in real time on social media. If you can't wait until you return to share those amazing pictures, at least make sure your privacy settings are secure.
50. Watch Home Alone for additional tips… or just use it as an excuse to put your feet up after completing this list! 😉
RECOMMENDATIONS
As always, if you need professional recommendations for any of your home maintenance needs, we are just a phone call away and always love hearing from our clients and friends!