Our goal is not simply to walk our clients blindly through their real estate transactions and collect payment at closing; it would be a disservice if we did not educate them along the way and equip each of our clients to make well-informed decisions throughout the process, from choosing the right professionals to finding the right properties. In many cases, especially with first-time homebuyers, the client may not know what to ask or what the answers mean for them. Tim Britt is one of the lenders we work with frequently and explains below what you should ask when choosing your lender and how a lower interest rate may actually end up costing you more!
What's Your Rate?
Guest Post by Tim Britt
A couple of months ago, I wrote about the trend toward rising mortgage interest rates. "Five is the New Four!" is the phrase I coined! So, here we are 2 months later and, much to the chagrin of everyone in the housing industry… the trend continues. As unfortunate as this may be for would-be homebuyers, it presents us with a great opportunity to discuss all of the costs associated with obtaining a home mortgage.
I often joke that many consumers only know one question to ask a lender… "What's Your Interest Rate?" As much as I hate to admit it… there's a lot of truth to that statement. The unfortunate result of that dialogue is that the consumer often makes their loan product and lender decision based on the answer to that question… without asking the better question. So… what is the better question? Well… let's talk about it!
There are
three costs

a buyer incurs when obtaining a mortgage:
Down Payment –the amount paid in cash when, subtracted from the purchase price, is used to arrive at the loan amount.
Pre-Paid Expenses – costs required to be paid at closing, in advance of their due date (e.g. pre-paid interest, 1

st

years' homeowner's insurance premium, escrow account deposits)
Closing Costs – these are the fees and costs associated with originating and closing the loan. This includes title expenses, appraisal costs, government taxes and recording fees… and the Lender Fees. These Lender Fees are the ones I want to focus on this month.
Within the "Closing Cost" category on the Loan Estimate, the Loan Costs are contained. These fees include the administrative cost the lender charges to process, underwrite, and close the loan. This can also include things like application fees, credit checks and so on. Some lenders charge a flat fee for these services, while others will charge a percentage of the loan amount. The other cost that shows up in that section of the Loan Estimate is the origination cost, or the discount points… basically, the cost (or credit in some cases) to obtain the interest rate quoted.
By law, if a lender charges a fee (discount points) for the interest rate quoted, they must disclose the amount in the Loan Estimate. This cost is represented as a percentage of the loan amount and disclosed as points, or discount points. It's important to separate this charge from the lender's administrative costs, so that a consumer can evaluate whether or not paying for an interest rate makes financial sense for them. To illustrate… consider this example for a $250,000 loan:

The question to ask – does it make sense to invest $2,813 in additional closing costs, to reduce your monthly payment by $38/month…if it takes over 6 years to recover that investment?
For some…maybe it does. For me personally, it's not a good investment. BUT – when one lender quotes 4.625%, and another lender quotes 4.875% (without disclosing the cost – if any – for that rate), most consumers will gravitate toward the lower rate because the inference is that they're "saving money". However, without knowing the cost to obtain that rate, it's impossible to make an informed decision on whether or not that rate actually makes financial sense for the consumer.
The better question is: What is your interest rate for my loan profile today with NO Discount Points?
That information, along with a Lender's administrative fees, will help the consumer make a more informed choice… and ultimately enable them to choose the best lender and mortgage product for their financial needs.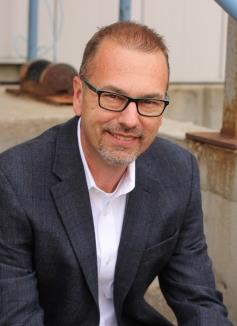 Tim Britt is a Senior Mortgage Loan Officer (NMLS 1369718) with Fifth Third Bank in Brentwood, TN. He can be reached at 615-415-8887 or [email protected].
window.dojoRequire(["mojo/signup-forms/Loader"], function(L) { L.start({"baseUrl":"mc.us13.list-manage.com","uuid":"b3560441a030ec3ce9b8bfb77″,"lid":"4f35c52094″,"uniqueMethods":true}) })