Do you have any ash trees on your property?
The Emerald Ash Borer, an invasive type of beetle, has made its way to Tennessee several years earlier than predicted, and certain counties are already under quarantine, which includes monitoring wood movement such as processed wood and firewood, to keep from further spreading wood contaminated with these beetles.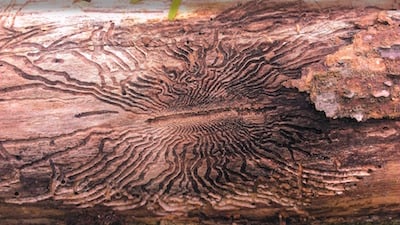 Unfortunately, Nashvillians have even less time now to take steps to preserve their ash trees.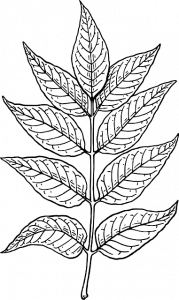 To help identify whether you have an ash tree and what options are available for saving your ash tree, or for more information on this issue, please visit https://www.vanderbilt.edu/trees/eab/.
If you think you have an infected ash tree and need a recommendation for a local arborist or tree removal company, or any other home improvement service at any time, we would be glad to put you in touch with someone from our list of trusted vendors.
Emerald ash borer (EAB), Agrilus planipennis Fairmaire, is an exotic beetle that was discovered in southeastern Michigan near Detroit in the summer of 2002. The adult beetles nibble on ash foliage but cause little damage. The larvae (the immature stage) feed on the inner bark of ash trees, disrupting the tree's ability to transport water and nutrients. Emerald ash borer probably arrived in the United States on solid wood packing material carried in cargo ships or airplanes originating in its native Asia. As of February 2018, it is now found in 32 states, and the Canadian provinces of Ontario, Quebec, and Manitoba. Since its discovery, EAB has:
Killed hundreds of millions of ash trees in North America.
Caused regulatory agencies and the USDA to enforce quarantines and fines to prevent potentially infested ash trees, logs or hardwood firewood from moving out of areas where EAB occurs.
Cost municipalities, property owners, nursery operators and forest products industries hundreds of millions of dollars.
window.dojoRequire(["mojo/signup-forms/Loader"], function(L) { L.start({"baseUrl":"mc.us13.list-manage.com","uuid":"b3560441a030ec3ce9b8bfb77″,"lid":"4f35c52094″,"uniqueMethods":true}) })