Have you ever wondered how it would be to live downtown?
The 15th Annual Downtown Home Tour on April 15th is your chance to find out.  You will be able to get an inside look at residences in properties such as 505 Apartments and Highrise Collection, Art Avenue Lofts, Bennie Dillon Building, Phoenix Lofts, The SoBro, Solis North Gulch, Encore, and Viridian.
In this self-guided tour, you can learn what makes each property unique from the others, see downtown Nashville from a different perspective, and maybe even pick up some new decor inspiration.
After the tour, if a move to the urban core piques your interest, give us a call for exclusive showings of downtown homes, from those located in historic or rehabbed buildings to the ones in brand new developments. Having lived downtown for almost five years, Ron has acute, first-hand knowledge of the market, such as property values, building amenities and HOA details, and has personally viewed all of the residential high rises and many of the historic buildings, as well as having in-depth information about the urban lifestyle and all it has to offer.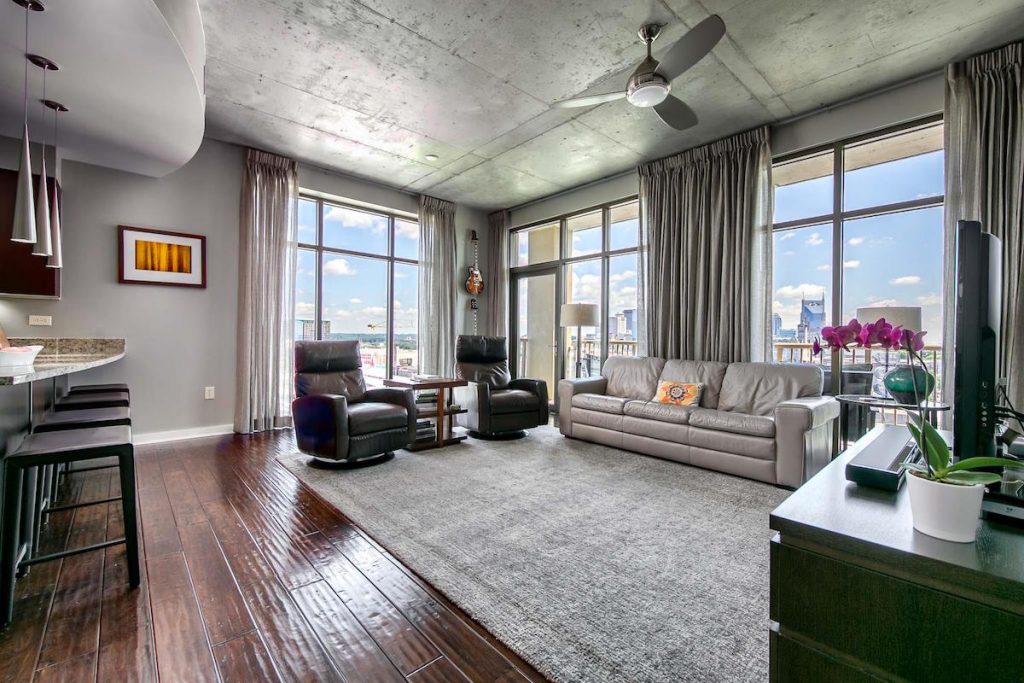 Here are some properties available for purchase in the buildings visitors will explore on this tour:
window.dojoRequire(["mojo/signup-forms/Loader"], function(L) { L.start({"baseUrl":"mc.us13.list-manage.com","uuid":"b3560441a030ec3ce9b8bfb77″,"lid":"4f35c52094″,"uniqueMethods":true}) })