Franklin
Franklin – Williamson County
21 miles South of Nashville
Population 66,000+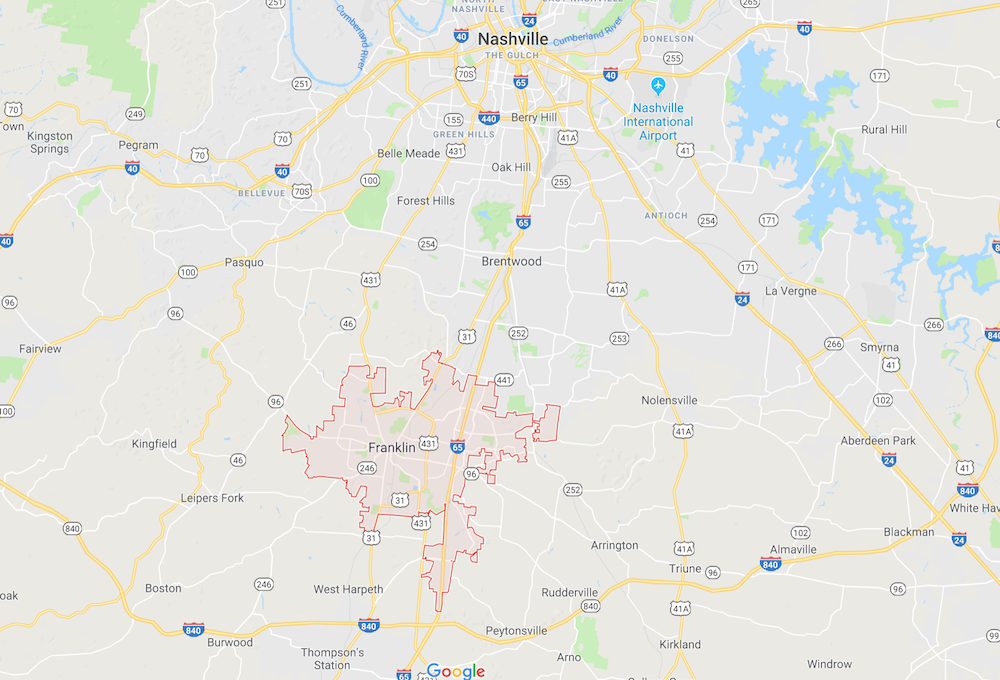 Unique to the area:
Historic Main Street, a 16-block district with restaurants, boutiques, well-preserved historic homes and a beautifully restored 1930s movie theatre, as well as festivals throughout the year
Cool Springs Galleria, a regional shopping mall with 165+ stores and restaurants
Nearby Arrington Vineyards, offering award-winning wines and free live music on the weekends
For information about Schools in this area, please visit:
For more information about this area, please visit:
If you are interested in moving to Franklin…
We would love to help you find your perfect home! Here are just a few of the available homes for sale. To customize your Franklin home search and see ALL homes for sale, click "See All Results" below and enter your search criteria… or simply give us a call at (615) 785-6402.
window.dojoRequire(["mojo/signup-forms/Loader"], function(L) { L.start({"baseUrl":"mc.us13.list-manage.com","uuid":"b3560441a030ec3ce9b8bfb77″,"lid":"4f35c52094″,"uniqueMethods":true}) })