Demonbreun Hill • Music Row • Edgehill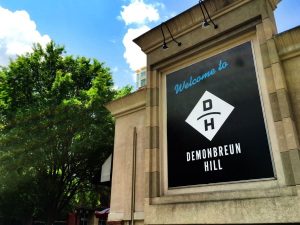 Demonbreun Hill, on the southwest fringe of downtown and the Gulch, is the quarter-mile long stretch of Demonbreun Street between I-40 and the Music Row Roundabout.  Continuing past the roundabout is the area known as Music Row, which is centered on Music Square East (16th Avenue South) and Music Square West (17th Avenue South), between the roundabout and Wedgewood Avenue; and the Edgehill neighborhood is situated parallel to Music Row, roughly between 8th Avenue South and 15th Avenue South.
Almost none of the original architecture exists on Demonbreun Hill, having been replaced by an entertainment district, condominiums and apartments.  In spite of the rapid revitalization in the area, many of the original foursquares and bungalows built around 1900 remain on Music Row and are now occupied by small businesses, many of which serve the music industry, and are often next door to large office buildings housing major record labels and music companies such as BMI (Broadcast Music Inc.), ASCAP (American Society of Composers, Authors and Publishers), SESAC (Society of European Stage Authors and Composers), and others.  The Edgehill neighborhood, on the other hand, remains mostly residential in nature and consists primarily of single-family homes, ranging from the foursquares and bungalows built in the 1890s to the small brick ranches built in the mid-1900s to the modern cottages built in the last few years.
The large bar patios on Demonbreun Hill are often filled with an energetic after-work crowd followed by an even more vibrant nightlife scene until early-morning hours.  At the top of the hill is the Musica statue in the center of the roundabout and Owen Bradley Park across from the roundabout between Music Square East and Music Square West, where Music Row begins.  Music Row, with its strong presence of music related businesses, has been the focal point of Nashville's music industry for almost 70 years.  It is no wonder that it was named a national treasure by the National Trust for Historic Preservation, given the caliber of the artists from its past and present and its relevance to the creation and production of music at all levels. In the center of the Edgehill neighborhood is the small retail district known as Edgehill Village, which is comprised of eight vintage masonry buildings built in the 1920s, previously home to the commercial steam laundry company, Whiteway Cleaners.  For such a small space, Edgehill Village boasts a significant number of culinary gems, in addition to coffee shops, boutiques and professional offices.  This area also offers a considerable number of salons, day spas, and yoga studios.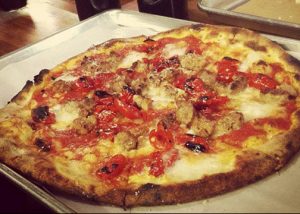 EAT
DeSano Pizza Bakery
Tailgate Brewery
Taco Mamacita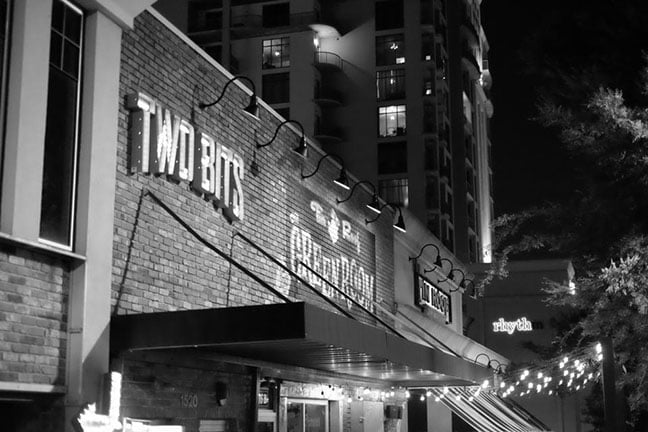 DRINK
Just Love Coffee
Tin Roof
Two Bits
Bobby's Idle Hour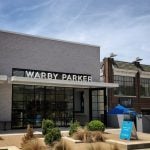 SHOP
KORE
Warby Parker
J. Crew Men's Shop
Castilleja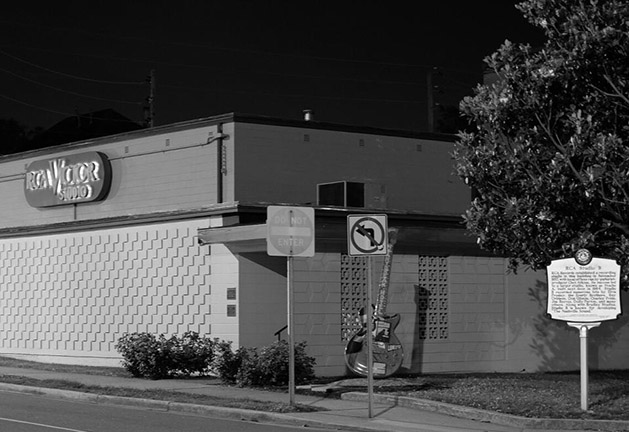 EXPERIENCE
Historic RCA Studio B
Kundalini Rising Yoga
Nashville Public Library-Edgehill
For information about Schools in this area, please visit:
Metro Nashville Public Schools
Great Schools