Berry Hill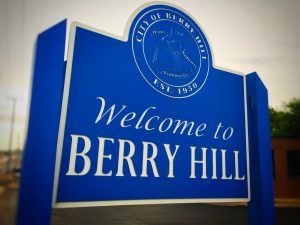 This community is located roughly 4 miles south of downtown Nashville, bordered by Franklin Pike on the west and Thompson Lane on the south, and has easy access to I-440 and I-65.
Most of Berry Hill was developed during and after World War II, and a large number of the 1940s colorful cottages remain, with many of them housing independent shops, studios and other businesses. In fact, according to the neighborhood association, in this community of about 700 residents, there are over 400 businesses, including almost 40 recording studios and music publishers. In spite of its high number of businesses, Berry Hill remains a fairly quiet neighborhood and does not have the same metropolitan feel as some of the other urban neighborhoods in Nashville.
While the main thoroughfare, Bransford Avenue, is lined with eccentric retail shops, local eateries, and small professional offices, you will find the chain restaurants and retail businesses along the more commercial Thompson Lane and around the nearby 100 Oaks Mall area. Whether you're craving organic vegetarian cuisine, a Southern meat-and-three plate, or blueberry cheesecake ice cream, you can find it in Berry Hill. There's even a "pfunky" little place you can take the family where everyone can choose their own ingredients and make their own pancakes (or eggs) at your table's built-in griddle. If you're in the mood for shopping, you can get caffeinated at the local coffeehouse and then hit the shops for jewelry-making supplies, vintage clothing, or antique furnishings, and when you're ready to get off your feet, take in a movie at the nearby cinema. If you prefer to spend the day outdoors, Berry Hill has four city parks: Azalea Park, Columbine Park, East Iris Park and Rosedale Park, each with a play area for the children. Next to City Hall is the Berry Hill Community Center, perfect for birthday parties and family reunions. Businesses such as the local doggie daycare, the self-service dog wash and pet store, and the pet bakery are proof that Berry Hill's residents love to pamper their pets.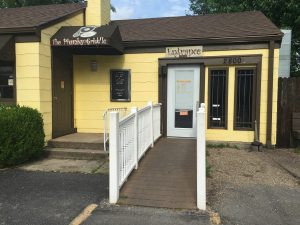 EAT
Pfunky Griddle
The Yellow Porch
Sunflower Café
Baja Burrito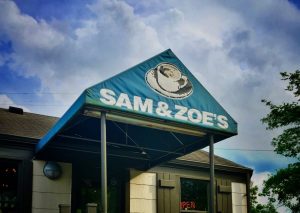 DRINK
Sam & Zoe's Coffee Shop
Juice Bar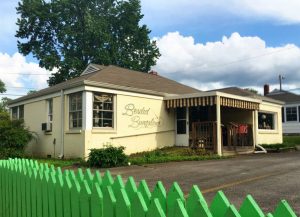 SHOP
Miniature Cottage
Gilchrist Gilchrist
The Beaded Bungalow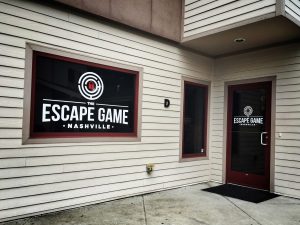 EXPERIENCE
The Yoga Center of Nashville
Escape Game
Regal Hollywood Stadium 27
Marguerite's Sewing School
For information about Schools in this area, please visit:
Metro Nashville Public Schools
Great Schools