12South


This bustling urban neighborhood is located about 3 miles south of downtown Nashville, along 12th Avenue South just before crossing over I-440.  Being situated between the mostly commercial 8th Avenue and 21st Avenue corridors adds to the convenience of 12South's location.
12South is a charming neighborhood, which has taken pride in fostering historic preservation during the area's revitalization.  For the past several years, many of the old 1930s and 1940s bungalows and cottages have been bought up and restored into lovely homes and charming businesses, such as coffee houses and boutiques.  The development is still underway in the 12South area, with new single-family homes, townhouses and condominiums being built and old homes being refurbished at a pretty quick pace.
One look at the crowd-filled patios and lines of people waiting outside the restaurant doors will confirm 12South's reputation for being a culinary hot spot in Nashville.  There is certainly no shortage of food – very good food – in this community, and the variety is endless, with cuisines ranging from Italian, Lebanese, and Mexican to burgers, barbeque, and gourmet popsicles, and everything in between.  Within easy walking distance from home, you can grab a Paleo doughnut for breakfast or pick up free-range habanero chicken wings for dinner, or fill up a growler with Blackstone Irish stout.  This neighborhood is your go-to place for an outstanding culinary experience.  Thankfully, the Sevier Park Community Center, local yoga studios, and bike rentals will deliver a way to work off all those good meals.  Since 12South is a family-oriented and pet-friendly community, it is common to see the sidewalks full year-round, with the foot traffic often flowing toward the neighborhood park for festivals, concerts, and the farmers market during the summer months.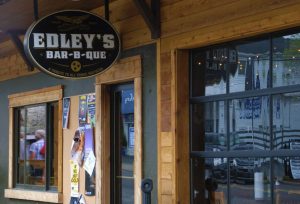 EAT
Edley's BBQ
Bartaco
Burger Up
Josephine
Five Daughters Bakery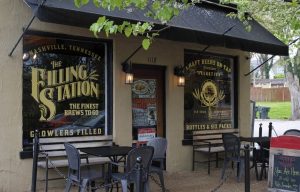 DRINK
Frothy Monkey Coffeehouse
12South Taproom & Grill
Portland  Brew
Filling Station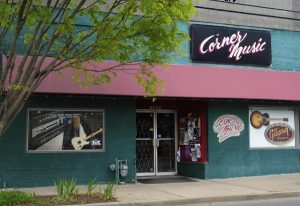 SHOP
Corner Music Store
White's Mercantile
Judith Bright
Halcyon Bike Shop
Summer Classics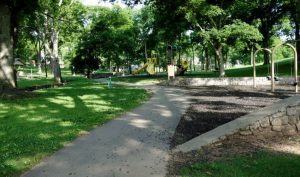 EXPERIENCE
Sevier Park
12South Yoga
B-cycle
For information about Schools in this area, please visit:
Metro Nashville Public Schools
Great Schools