Madison
Madison – Davidson County
9 miles Northeast of Nashville
Population 37,000+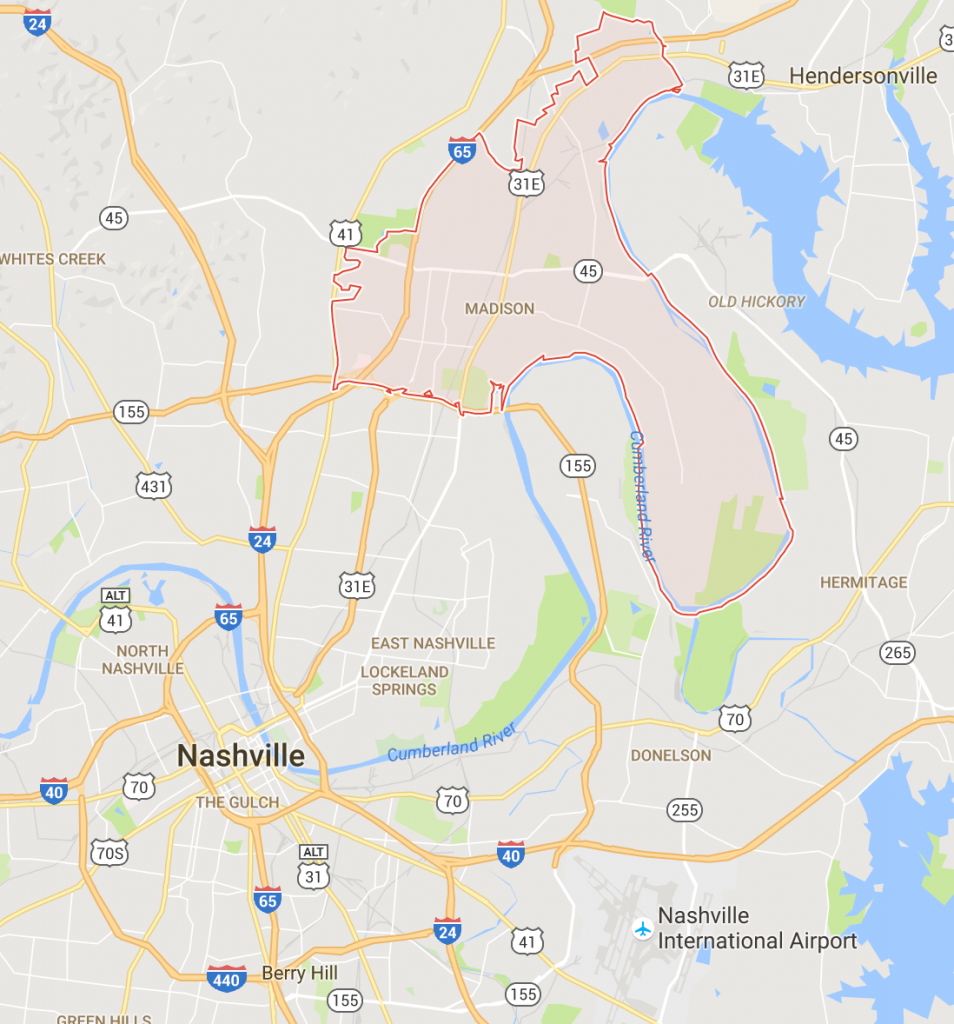 Unique to this area:
Rivergate Mall, consisting of over 150 stores and a food court
Amqui Station, former train station now housing a museum and pavilion used for farmers markets, educational programming and special events
Peeler Park, over 650 acres of parkland connected to the Peeler Park Greenway, featuring walking paths, hiking trails and equestrian trails
For information about Schools in this area, please visit:
For more information about this area, please visit:
If you are interested in moving to Madison…
We would love to help you find your perfect home! Here are just a few of the available homes for sale. To customize your Madison home search and see ALL homes for sale, click "See All Results" below and enter your search criteria… or simply give us a call at (615) 785-6402.
window.dojoRequire(["mojo/signup-forms/Loader"], function(L) { L.start({"baseUrl":"mc.us13.list-manage.com","uuid":"b3560441a030ec3ce9b8bfb77″,"lid":"4f35c52094″,"uniqueMethods":true}) })